Moving is not an easy task to perform. Furthermore, not every service a moving company will have to offer will work for you. Because relocations can often become very overwhelming and chaotic, hiring professional movers, like A2B Moving and Storage, seems like the best choice. Now, do not get us wrong, hiring movers is the best way to tackle the relocation process. However, what about the services you want to choose? Today, we talk about how to choose moving services you need the most when moving in Washington. Because there is an array of services to choose from, you would most likely not need every one of them. Choosing the ones that suit you the most is what will help your moving budget. So, today we help you have more control over the expenses you make by talking about each service you can choose when hiring professional movers.
How to choose moving services you need the most when moving in Washington?
The one thing you should never do when moving is making haste decisions. Furthermore, you should avoid making "on the spot" decisions as well. So, before you contact Washington D.C. movers, you need to come up with a plan of action. More importantly, you will need to create a timeline of activities you need to complete before moving.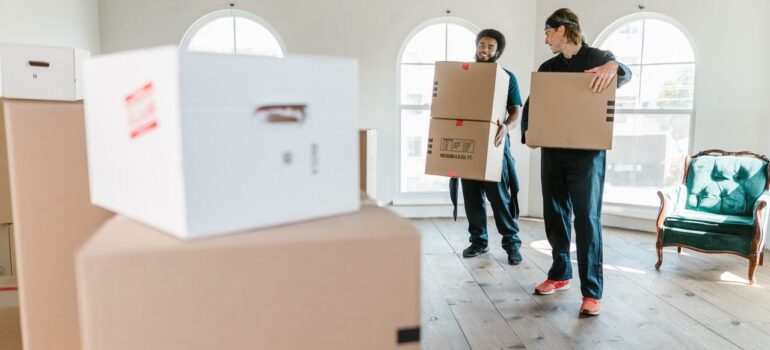 The timeline, as well as the plan of action, will help you understand what you need to do. This will, later, translate to knowing which services you require from your moving company. Making haste decisions will not only create chaos in your organization but will also impose unnecessary expenses. The expenses, on top of disorganization, can lead to high levels of stress. Stress is exactly what you want to avoid when moving and we are here to help you avoid it.
The importance of your moving budget
The thing that will dictate your entire relocation process is your moving budget. If you lack sufficient funds to hire moving services, this can cause an issue. Granted, you can move your entire household yourself, but is it really worth it? Is it easier to pack and move your belongings on that long-distance relocation you have by yourself, or hiring long-distance movers Washington D.C? Logically, hiring professional movers makes the process much easier. However, the services you choose will depend on the budget you have. So, make sure you save enough money to be able to afford these services when the time comes. Additionally, create a list of all the potential expenses you will experience during this period and calculate them. That way, you will be able to fully grasp how much money you will need for this process.
What are the most common services you will encounter?
If you are going to choose moving services you need the most when moving in Washington, you need to understand what they are and how they work.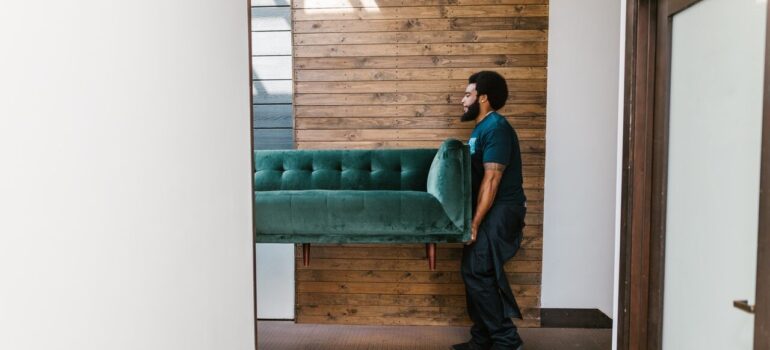 So, to bring you closer to the subject, we came up with a list of the most common services you will find.
Full-service movers: Usually great for long-distance relocations or when moving a big household
Truck rental: The price is determined by the truck space, not the weight of the items
Renting a storage unit: A great feature to help you tackle the packing process much easier by moving excess items in it
Packing services: Provide a helping hand with packing and ensures a safe item package
Moving containers: Pack your items inside a container and let the shipping company transport it
Specialty movers: These movers excel in a certain area of relocations or for certain personnel, like military movers.
You need to have an insight into the process before you choose moving services you need the most when moving in Washington
To be able to fully understand which services are of utter necessity for this process, you need to have an insight into the moving process. When we were talking about the "on the spot" decisions, we were mostly talking about people who are not fully aware of the size of their relocation. Oftentimes will people rent full-service movers, for example, when they do not need them. So, you need to be fully aware of the items you are moving, the size of your move, as well as the special conditions some items might require. These are all the factors that determine what kind of services you might need. If you are able to complete most of the tasks at hand, but struggle with few, hiring Washington D.C. hourly movers might be the best solution. That way, you pay the movers by the hour for the help they provide to you.
Do you have any items that require special handling?
It would be a big mistake if you have bulky and robust furniture to move, and you do it yourself, instead of hiring furniture movers Washington D.C. The same goes for items like hot tubs, pianos, aquariums, etc. Basically, if you have any item that requires careful handling, disassembling, or special equipment, it is best you choose a moving service for it. You should avoid handling these items by yourself.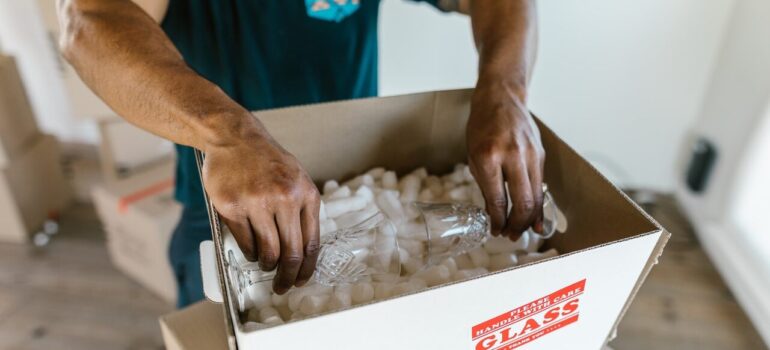 By hiring these professional movers that specialize in certain items, you ensure the item's safety. So, it is better for you to pay for the right moving service and be assured of the item safety than to do it yourself and having to pay for the broken items. This is especially important if what you are moving are valuable items (in both monetary and sentimental ways).
To put it all in a perspective
If you aim to choose moving services you need the most when moving in Washington, you need to have an overview of the entire process. This means evaluating your items, their complexity, as well as their fragility. Additionally, you would want to ensure the longevity of the items while they are being transported. To do so, you have to devote time to the relocation process and you will have a better understatement. Each of the moving services will provide you with a fair advantage during the relocation process. Therefore, there is no real reason for you not to hire the moving services you require the most. However, there is no need to hire full-service movers, for example, if you are going to relocate just your home office or furniture. High-value inventory needs adequate protection and the right moving service choice can make a difference.