Every household has at least some decorations. Whether they are big or small, they are most likely fragile. The majority of these items are made of glass, ceramics or other fragile materials, which can get damaged so easily. If that is not enough, large home decor is even worse. It is heavy, likely oddly shaped, and also fragile. These are the items that are best left to some moving companies DC area. But some people either won't or can't hire professional help, but that doesn't mean that they cannot do it. It will take more effort, but it is doable. In this guide, we will teach you how to pack large house decor and move it to your new home.
First, think about the aesthetics of your new home
The great thing about moving is that you are starting on a clean slate. No matter if you are moving to an already used or brand-new home, you will personalize it in time. Even if you are the same person, your decorating style might have changed. Or you might have moved to a smaller home and something just doesn't fit. Think well about this before hiring some residential movers Washington DC. If you end up not liking something from your old home, it will either end up like clutter or you will throw it away. In case this happens, you will have invested time to pack large house decor and money paid to the movers to move it. It will be an utter waste, so make your decisions first before you start anything else.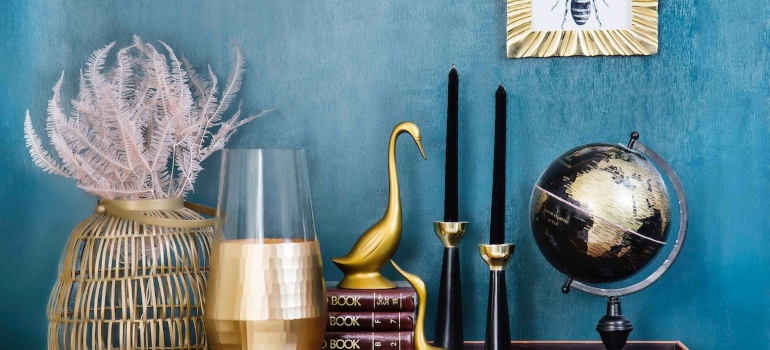 Get really large boxes
While it is quite easy to find boxes, your case will require boxes of unconventional sizes. Large house decor can only be packed in big boxes unless it can be taken apart. Whatever the case, you should put only one decorative piece per box. This will help in the form of:
Avoiding confusion if there are more parts of the same decorative piece
Preventing damage
When you pack large house decor, use generous amounts of packing materials
We know that packing supplies are expensive, but investing in them goes a long way. They are your biggest help in keeping fragile items intact, especially bubble wrap and packing paper, according to some moving helpers Washington DC. When wrapping the items, always go with double layers or even triple of both materials. Once everything is tightly wrapped, make sure that there are no empty spaces in the box. This will allow the item to wiggle around during transport, which can only cause problems. Stuff every space with crumbled-up packing paper until nothing moves, and only then can you close it.
Label!
From all the packing advice, this is the one that cannot be highlighted enough. All the local movers Washington DC do it, so why shouldn't you also? And even then people tend to skip this step. You likely think to yourself, I will remember what I packed in these boxes, there is no need to waste an additional minute on every box. Chances are you won't. Once you are left with a pile of similar-looking boxes, you will feel regret. So to avoid feeling this, simply take a marker and write fragile on every side of the boxes with big letters. You will thank us and yourself later.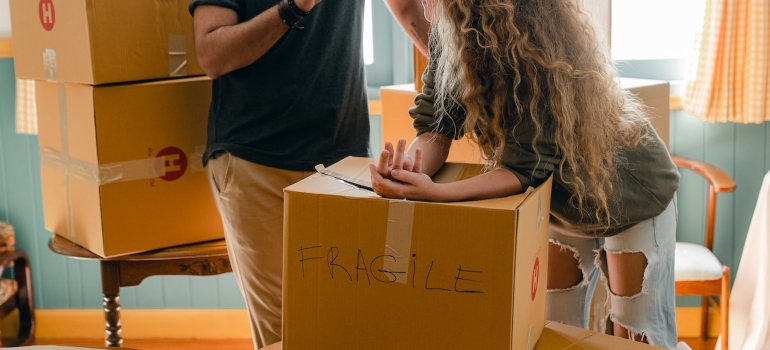 Final thoughts on how to pack large house decor
When you need to pack large house decor, keep in mind that it will take time. Last-minute moving might not be the most convenient time to do this, but it needs to be done. If you are short on time, try to do it as fast as you can, but don't skip any steps. We wish you good luck and happy packing!