Property investments are on top of the investments hierarchy. These are the most profitable investments you can find if done right of course. Moreover, these types of investments often require a lot of research and attention. Spending a large amount of money on a home or property that might not be worth it can induce high levels of stress. Therefore, you should focus on finding the right property, at the right place, at the right time. Seems a bit difficult, right? Well, worry not. Today, we are talking about places to buy a vacation home in MD that will be worth investing in. Later, you can hire A2B Moving and Storage to help you relocate your belongings there and settle in. However, relocating will be the easy part of this process. Finding the perfect vacation home is what might cause you headaches. Allow us to make it easier for you.
Places to buy a vacation home in MD you should consider
Maryland is a wonderful state that many people call their home. It is a lovely place for nature lovers, who spend most of their time outdoors. Furthermore, the state is full of diversity and is close to some major cities. The state of Maryland has around 6.045.700 people living in it. The median household income is around $70.000. However, the housing is a bit on the expensive side. Nonetheless, this does not mean that finding real estate in this area should be difficult. Today, we talk about:
Baltimore
Rockville
Gaithersburg
Ocean City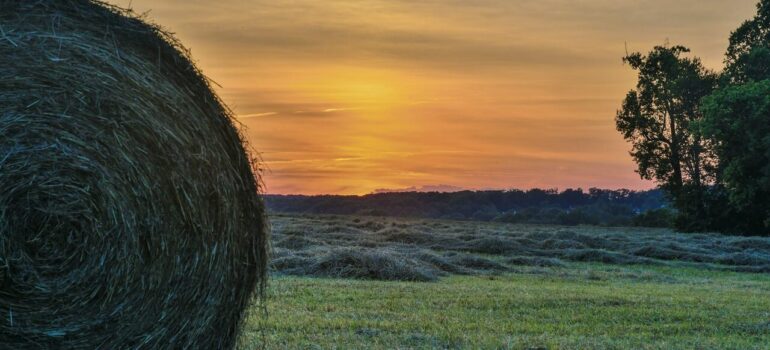 On the contrary, Maryland has some amazing housing options for many people. Although a bit expensive, these properties will surely be worth the investments. Let us talk about where you can buy a home in the state of Maryland and you put movers Maryland on hold for now.
Baltimore
We have to talk about the biggest city in Maryland! Namely, the city of Baltimore is an excellent place to invest in property. There are around 609.000 residents living in this urban-suburban mix area. The median home value in the city is $160.000, while the national average is $217.500. Furthermore, around 52% of the population is owning their homes in Baltimore. If you are interested in renting the home when you are not using it, the median rent in the area is $1.100. Moreover, the good economy of the city makes the housing market very stable. However, this does not mean that you should buy the first house you run into. Instead, use the fact that it is a stable market and make a smart decision. Look through a couple of houses first, consult with your real-estate agent and come to a conclusion.
Rockville
Welcome to Rockville, a small town in Maryland, with 68.000 residents living in it. Rockville is an urban-suburban city in which 55% of the population owns a home. The number would be higher if the housing price were lower. However, the median house value in the area is around $540.000. This means that the housing market in Rockville experiences high demands. Due to the rapid growth of the city, houses are always in demand.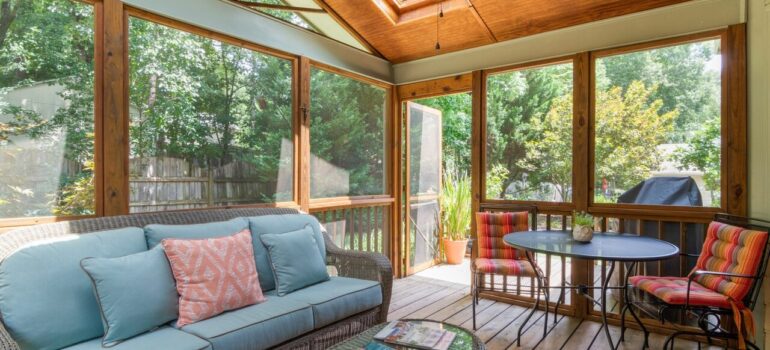 Furthermore, many people started moving to Rockville for work and this made the market so strong. On the other hand, the median household income in the city is $106.500, which is almost double the national average. Rockville is one of the best places to buy a vacation home in MD if you have a plan of renting that house outside of the vacation season. So, contact local movers MD and schedule your relocation on time.
Gaithersburg, as one of the best places to buy a vacation home in MD
Are you looking to buy a home where you and your family can enjoy the vacation together? Are you in search of a place that you can feel safe in and know your family will have a fun time? Well, look no further than Gaithersburg. Moreover, consider hiring movers Gaithersburg, MD, to help you relocate your belongings to your new vacation home. Once you find it of course. Namely, Gaithersburg is a Maryland town with around 68.000 residents. Located in Montgomery County, Gaithersburg is an idyllic place for a family lifestyle. Even if it means visiting once or twice a year. Furthermore, Gaithersburg is one of the most diverse towns in Maryland and is very suitable for families. The median home value is $392.200, while the median rent is $1.740. Gaithersburg will offer your family great places to eat, drink, have fun, and much more.
Ocean City
If you imagine your ideal vacation near the beach then Ocean City is the best choice for you. Namely, Ocean City is a small town, with around 7.000 residents, on the coast of the Atlantic Ocean. The best way we could describe this area is that it has a small-town vibe with big-city attractions. Although the town has around 7.000 residents, it welcomes over 8 million tourists each year. It offers a classical resort-style living with plenty of restaurants, golf courses, parks, and accessible beaches.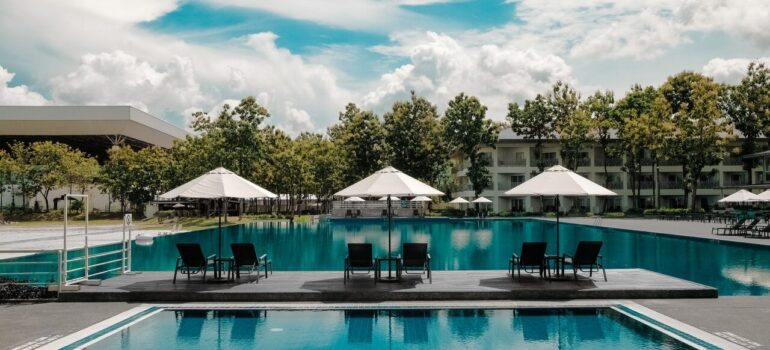 What makes Ocean City one of the finest places to buy a vacation home in MD is that your home can easily be a short-term rental for when you are not around. Due to the high influx of tourists, this location makes a perfect option for investment returning options like renting. Ocean City can be a great choice whether you are planning on going there with your family, with friends, or by yourself.