Ceramics is a material that can be found in many households. Even if it is so breakable, people love it. It can mostly be found in the kitchen, a room that is already packed with difficult-to-pack items. When moving, ceramic items will give you a headache. If you have valuable, fragile items, they will be best off moved with moving companies DC area. In case you have ceramics in your home, some of them are for sure ceramic jars. They are very popular in the kitchen, and they can often be even decorative. So if you want to learn how to pack your ceramic jars, stay with us.
How to pack your ceramic jars?
Ceramic jars, same as other fragile items, break easily during transport. Even if you take care of every detail, sometimes unexpected things happen. If you want to be 100% sure about safety, some residential movers Washington DC can help you. You can pack your ceramic jars properly by:
Clean the ceramic jars first
Use generous amounts of bubble wrap
Seal and label the box
Clean first
You won't want to bring dirty things from your old home to the new one. Moving is a transition to a new chapter of life. A blank page where you can do whatever you want. But to start fresh, you need to move in with clean things at least, if you are not buying new ones. Your ceramic jars are no exception. No matter for what purpose you were using them, they likely have at least dust on them. Use a universal surface cleaner to clean the jars, and always let them dry out completely before proceeding to the next step.
Use bubble wrap
Whatever fragile material you need to pack, some moving helpers Washington DC and bubble wrap will be your best friends. Since ceramic can easily break and even damage items around them, you need to do everything in your power to prevent that. Wrap each jar into multiple layers of bubble wrap and tape it so that it doesn't unfold. You will also need to tape the top and bottom parts since they will slide off if you don't do it.
Seal and label the box
If you can still feel your items shifting inside the box when you move them, then you should go back and do some adjusting. A fragile item should stay still inside a box, which will greatly diminish the change of impact damage. One thing that the majority of interstate movers DC do is they will the box with crumbled packing paper, bubble wrap, or packing peanuts.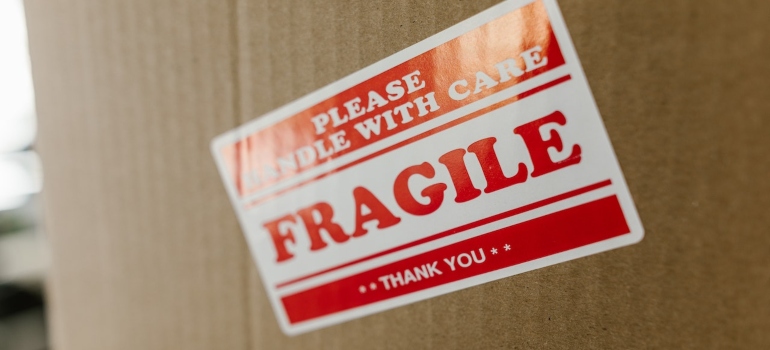 Conclusion on how to pack your ceramic jars
When you pack your ceramic jars, you need to take your time to do it. Unless it is a last-minute move you should take at least one way to do this. Fragile items deserve special attention. If you do it right, your ceramic jars will stay with you through many moves that are yet to come. Good luck with packing!