Moving does not always have to be boring and stressful. It's up to you. If you decide to throw a killer going away party and mark it the right way, it can stay in your memory as a nice occasion. After you have made a deal with one of the moving companies DC area and finished all of the preparations, take some time to have fun.
How to throw a killer going away party?
Have you ever been invited to boring parties and could not wait to go home? Don't allow yourself to organize one of these. Here are some tips on how to have a party for your friends and family that everyone will enjoy.
#Set proper time and date
The first and foremost thing you need to do is determine the exact date and time when you are organizing the party. Take a look at the schedule and determine when you will finish preparing to move. Also, make sure your friends and family are free then. Party should not start too early, but too late is not good either. The ideal time is around 8 in the afternoon.
#Order excellent food
As you know, there is no good party without delicious food. Be sure to decide in advance what the service will be like at your party. Once you've decided whether to make your own food or order it, consider everyone's tastes. Consider what your friends and family members would like. Search the internet for some interesting but quick recipes and experiment a bit. Finally, consider the cleaning process. Don't do something that can easily create chaos in the house. Simple variants that can be easily cleaned later are always the best.
#Have diverse and interesting drinks
In order to throw a killer going away party, you absolutely need to have great drinks to satisfy your guests. Since there are so many different types, don't forget to ask your guests what they like to drink. Write down all their wishes and desires and make a list that will make your purchase easier. Divide the list into alcoholic and non-alcoholic beverages. Don't buy drinks where it's expensive. Be sure to find a local store or large market where drinks are the cheapest. Follow the list in detail and get discounts. Also, don't forget about the cleaning process at the end. It would be best to use plastic cups instead of glass ones, to avoid breaking.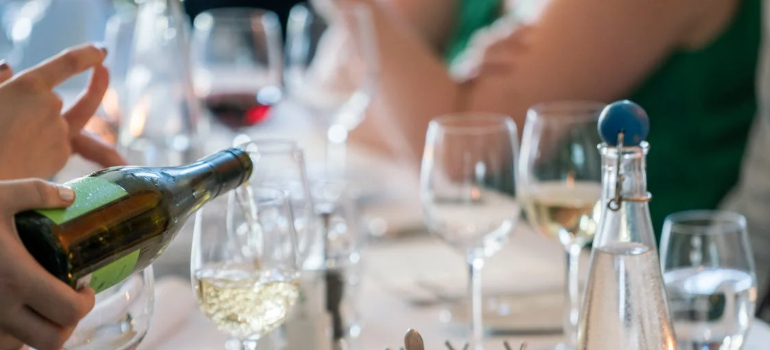 #Create an awesome playlist
Music is of course an integral part of any good party. From time immemorial, people have used music to brighten up the atmosphere during rituals or balls. It is best not to play music from your phone. So you run the risk of coming across a song that is not suitable for the moment. Make a playlist on your own. Think about what your family and friends like to listen to. Choose music that is universal for everyone, something that everyone will like. Also, the music is much worse without good sound. Make sure you get good speakers. Invite a friend you know has good speakers or buy at the store. Consider investing in wireless speakers, they will definitely come in handy later on.
#Decorate your house properly
After you have made a deal with residential movers Washington DC and you are on your way to buy necessary supplies for the move, don't forget to buy some nice decorations to make the going away party even more beautiful. Humans are very visual beings. Aesthetics is one of the most important things. If you decorate your home in a beautiful way, it will beautify the party and the whole experience many times over.
Tips on how to prepare for the move properly
Before you start preparing for the party, it is very important that you have arranged everything around the move properly. There is no need to worry about everything being fine, if you do everything right you will be able to enjoy the party without worries. Here are a few tips that will help you with your move:
Moving is a great opportunity to do a purge. Do you have a lot of things around the house that you don't need but have always avoided getting rid of? Now is the right time to take advantage of moving to get rid of unnecessary things. Visit each room in your house several times and see what the surplus is. It would be good to make a list of unnecessary things and what you plan to do with them. This is a great opportunity to make money. You don't have to throw everything in the trash. You'd be surprised what you can sell online. Something you don't need may be needed by someone else.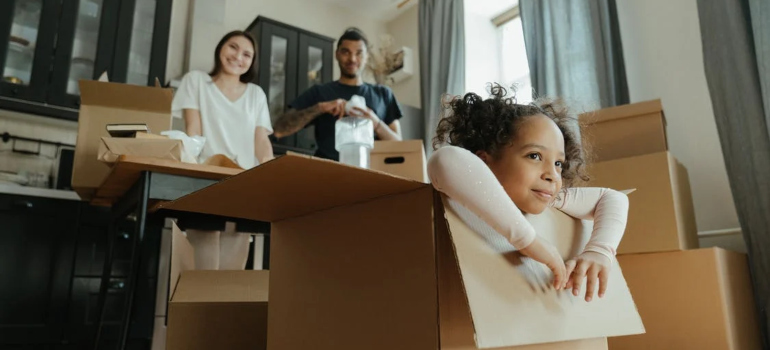 Find the right boxes to make the move easier.

It is very important that you find the right materials for your move.

You don't have to spend money unnecessarily on boxes.

Find a nearby furniture store and ask them if they have a surplus. Be careful when packing things, there is no need to leave empty space in the boxes. Fill each part of the box with an object of the appropriate size to make sure nothing is wrinkled or broken. Also, good boxes will help you once you throw a killer going away party since you will need to pack and move something for the party for sure.
Hire professional help to do things the easy way. A lot of people think that moving on their own is cheaper and a better option. Although it can save you money in the short run, it is quite ineffective in the long run. It would be for the best to hire movers DC to help you out. You could arrange a fair price once you get in touch with them.
Summary
Don't let moving turn into a boring and stressful obligation. May your old house and move remain in your fond memory. It is best to have an unforgettable party. Invite friends and family and follow everything from this article and you will all have a great time.