A family relocation to Virginia doesn't have to be as hard as you think! Moving, especially with smaller children, can prove to be a hassle. Luckily, once you move to your new home, that's it! But, with all the preparation, the stress, and your everyday obligations, it can get hard. Here at A2B Moving and Storage DC, we've prepared some of our pro tips to help you out on this journey. Let's get into it!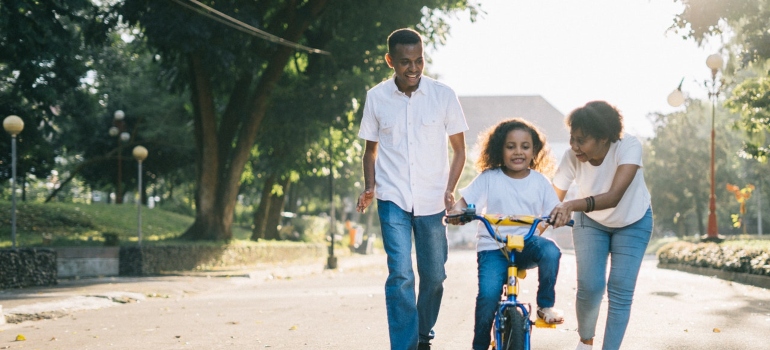 Purge your belongings before moving
Families, no matter how big, always accumulate a lot of clutter and items. But, this is especially true if you have little children! All their toys take up a good portion of your home. To make your family relocation to Virginia as smooth as possible, we would recommend getting rid of some items that no one uses. 
As soon as you decide you want to move is the perfect time to start decluttering. When you book local movers Northern VA, you have no idea how quickly you will need to move. It could be a few weeks or a few months. But, just to stay safe, we urge you to start purging well in advance.
Let's look over some ways you can do this:
Get some plastic bins for sorting – You can label them as "donate", "sell", "keep", and even "recycle". We would always recommend donating as much as you can. It will be a trip or two to a shelter, but to those people, it might mean the world.
Think about a garage sale – If you could get your neighbors in on it, your garage sale will be an amazing success.
Recycle or sell your old appliances – If they no longer work, recycling is the way to go. If they do work, you just feel like upgrading, you can sell them at a reasonable price and put that money into your funds for the new machine.
Donate things you no longer use and you can go without selling – Old clothes, toys, furniture, etc. can be used by someone surely for years to come. Plus, donating makes you feel really amazing.
Create a moving plan or timeline
At this point in time, you've already consulted with and booked your movers Virginia. Now you know the date of the moving day and you can work around it. A moving plan, timeline, or even checklist should consist of all of the things you need to do before moving day. If you're an organized person – there's nothing to worry about. But, if you tend to be a bit disorganized, remember to leave some extra time in your timeline for things that you might not handle in advance.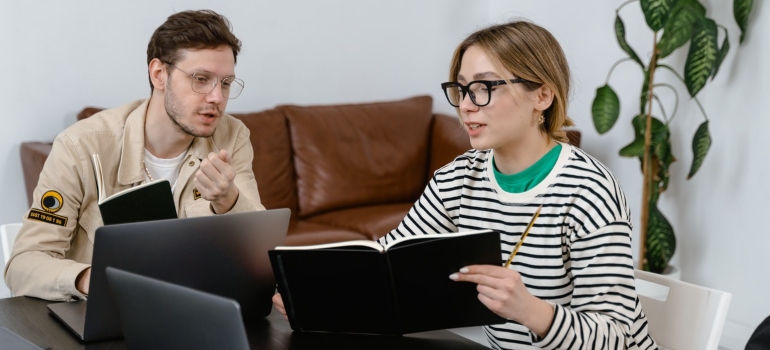 Here are some things to consider putting into your list:
Packing timeline – You can cover weeks or even months when creating this deadline. When it comes to packing, it can be difficult to finish things in advance since you use your items. Start packing up items that aren't used as often like holiday decorations, or ski gear.
A date for your garage sale – If you decide to host one, you need to fit it into your schedule.
Set deadlines to notify all the services and people of your move – This includes family members, as well as schools, internet providers, doctors, etc. Everyone who needs to know of your move needs to be notified by you. You might run into some trouble if you fail to handle this correctly!
So, what are you waiting for? Sit down and start planning!
Prepare your little ones for moving day
When you're organizing a family relocation to Virginia, you need to think of those most susceptible to stress. As adults, we've handled quite a bit of stress and know how to go about it. But, your children are a whole different story. It's important to discuss everything about the move with your kids in advance. You don't want your children to meet the best movers Alexandria VA on the day of the move! They need to be prepared. Here are some things you can tell your children before moving:
Discuss the move as soon as you decide to move – Children will appreciate being in the loop. It's important that you treat them with respect during this time. Tell them as soon as you decide to move and lay out the key reasons. They might be mad or sad, but they will still appreciate the transparency.
Allow them and encourage them to ask questions – Answer everything truthfully and your kids will feel like they are a part of the move.
Road trip to Virginia! – If you can, take a road trip to the new neighborhood you're moving to. You can go see the parks, shops, and anything fun in the new location. This will create anticipation and excitement in your kids!
Allow them to participate in packing – Most of your time will go to packing your home. So, it's key to include your little ones in the process. You can ask them to pack their rooms, or their toys, clothes, or whatever they feel like they want to do. Don't be too harsh. Sometimes kids need a bit of time to accept the moving process.
Be there for them – There could be times when your kids get overwhelmed. We urge you to make time for them. Allow them to say what they need to get everything off their chests. Offer them understanding and comfort!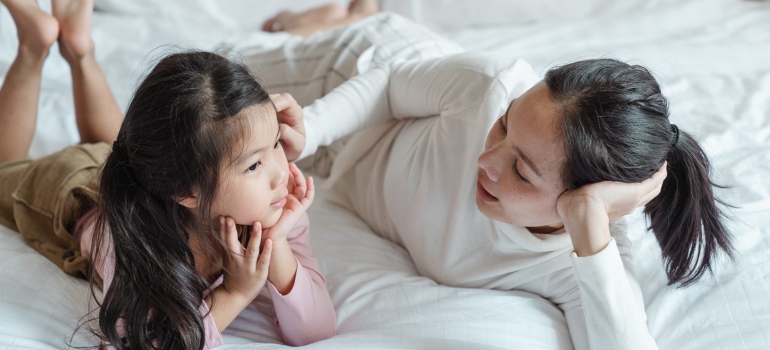 Moving day!
All of the tips we've mentioned will help make your family relocation to Virginia as easy as possible! Once the moving day comes around, you'll be completely prepared. Be sure to organize everything as well as possible. And remember to take breaks and set aside enough time for all of your loved ones.