Embracing change and exploring new surroundings can be an invigorating adventure. That is especially true when it involves a move between two vibrant communities in Virginia. For that reason, you should know the unique experiences, opportunities, and contrasts you may encounter while moving from Arlington to Ashburn. Here are the important differences, comparisons, and what to expect when you embark on this journey from the hub of government and defense sectors to the heart of "Data Center Alley."
Exciting city life vs. suburban comfort
When it comes to housing, Arlington offers a dynamic blend of urban high-rises and historic townhouses. They reflect its rich history and proximity to the nation's capital. The closer you are to Washington, D.C., the more urban the environment, giving you the pulse and vibrancy of city living. However, with city life comes a higher price tag on real estate. Naturally, this might be a deciding factor for some.
On the other hand, as you work with your selected movers Arlington VA has to offer to pack up and transition to Ashburn, you'll find the landscape shifting to more suburban surroundings. Ashburn is largely characterized by spacious single-family homes, townhouses, and apartments. These housing options offer more bang for your buck in terms of space. With an abundance of family-friendly neighborhoods and master-planned communities, Ashburn might be the ideal destination if you're seeking a quieter, more laid-back living experience.
Arlington and Ashburn present unique housing propositions, each with charm. Whether you prefer the bustling city life or the peaceful suburbs could well determine which side of the fence you land on. Whichever it is, both locations offer a unique taste of Virginia living.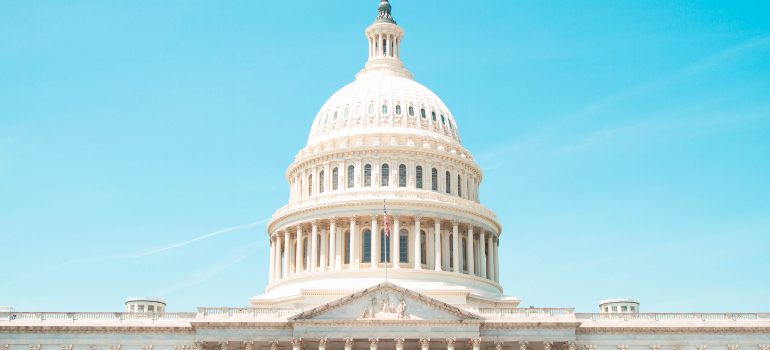 Higher lifestyle at a higher price
When it comes to moving from Arlington to Ashburn it is necessary to understand the difference in costs of living between these two cities. Without that, you will not be able to plan your budget. Arlington, being closer to D.C., generally has higher living costs. Everything from groceries to healthcare might leave a deeper dent in your wallet. Conversely, while still offering a high quality of life, Ashburn tends to be more budget-friendly. However, it's not just about the numbers. It's the value you attach to the amenities and lifestyle each location provides. Whether it's the bustling city vibes of Arlington or the quieter suburban life in Ashburn, each comes with its own price tag. It's about balancing the scales between your financial comfort and lifestyle aspirations.
Both of these cities have their own job market to be proud of
When you engage with A2B Moving and Storage for your transition, career prospects in your new city will likely be top of mind. Arlington, with its due to being close to the capital, is a hub for government-related jobs, alongside industries like education, healthcare, and professional services. Its robust job market offers opportunities for varied skill sets. On the flip side, Ashburn, part of Loudoun County, is a prominent player in the tech industry, hosting several data centers and tech companies. Telecommunication and IT jobs are plentiful here, supporting a strong local economy. Depending on your industry and work preferences, each city presents its own professional opportunities. Therefore, align your career goals with the prevailing industries to make the most of your move.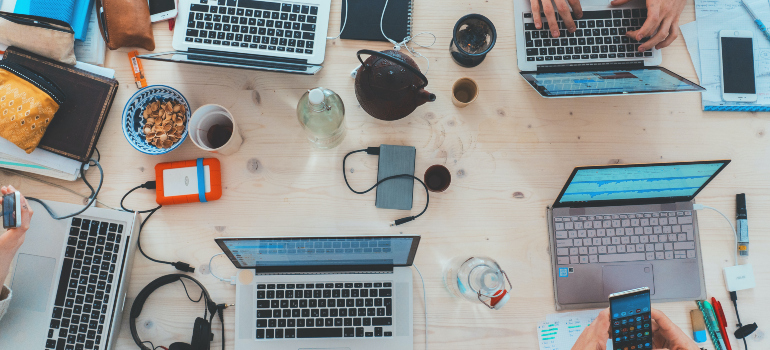 If you're more about nature than the city excitement, move to Ashburn
In both Arlington and Ashburn, outdoor life and leisure activities are abundant, but they offer different experiences. Arlington is perfect if you relish in the hustle and bustle of city life with historical sites, diverse restaurants, and a lively nightlife scene. Conversely, Ashburn offers a calmer, suburban lifestyle with an emphasis on nature. Highlights in Ashburn include:
Plenty of parks and hiking trails
Family-friendly recreational activities
Proximity to Virginia's beautiful wine country
Your preferences for city excitement or serene suburbs would guide you to the right choice for your lifestyle.
Choose your school based on your personal needs and plans
As you coordinate with movers Ashburn VA can provide for your transition, you'll find that educational opportunities play a pivotal role in the decision-making process. With its diverse population, Arlington boasts an excellent public school system with high ratings. Again, its proximity to D.C. makes the difference. It avails a wealth of colleges and universities. Shifting our focus to Ashburn, Loudoun County Public Schools are highly regarded and known for their emphasis on technology, given the area's strong tech industry presence. Both locations offer competitive education, but the scales might tip based on individual requirements. For some, they may be a particular program, class size, or technological focus. As always, thorough research will provide the answer to finding the best fit for your educational needs.
In Arlington you'll take the bus, and in Ashburn you'll ride in your car
Transportation is a significant consideration, especially during a move. As local movers Northern VA residents trust will attest, the traffic and commuting patterns can significantly impact your day-to-day life. In Arlington, you can expect city traffic, but the public transit system is well-established, providing easy access to D.C. and surrounding areas. There are also plenty of biking and walking routes for those preferring an active commute.
In contrast, Ashburn's suburban layout means more dependence on cars, but you'll likely encounter less traffic congestion. Proximity to major highways and Dulles Airport make regional and national travel simpler. Balancing your commuting needs with the local transportation infrastructure is a sure path to a smooth transition.
These two cities are the exact opposite when it comes to fun and games
Community life varies significantly between these two cities. Arlington is known for its vibrant, diverse community with frequent cultural events and social gatherings. Such an atmosphere contributes to an active urban lifestyle. Meanwhile, Ashburn offers a more laid-back, suburban community environment. With numerous family-friendly activities and local events, it fosters a strong sense of neighborhood camaraderie. The area is also known for its inclusive community spirit. Ultimately, the choice between an energetic city atmosphere or a tranquil suburban vibe will guide your decision.
The adventure of moving from Arlington to Ashburn
A move between cities, especially one as significant as from Arlington to Ashburn, can be more than just a change of address. It can be a new chapter in your life story. This journey presents a transformation from urban charm to suburban serenity, from a bustling cityscape to a tech hub, and from a historic milieu to a modern vibe. Regardless of why you are moving from Arlington to Ashburn, the prospect of fresh experiences and new discoveries await. Embrace the adventure, welcome the change, and celebrate the magic of new beginnings!