Time management is everything these days. Everything is happening so fast around us. Every day we are in a hurry. We are sometimes late, sometimes too early. People are under stress and pressure. Today, being able to handle time and stay relaxed is pretty much an art form. People need to handle that time and live the best they can – live life to the fullest. People have work, friends, and families. They have to handle the changes in their lives. Changes like moving, and finding a new home, sometimes can't be a situation without stress. Especially if it is on short notice. If you are moving from Maryland to Virginia on short notice, some of these tips could be useful. A2B Moving and Storage is the holy grail for hurried moves. But our tips are a close second.
Being in a hurry means finding the best solutions on short notice
It will be easy to panic, but don't do it! It will only slow things down. The big question here is how can someone avoid panicking. While some people are prone to panicking, others avoid it with ease. But no matter how cool you are, moving from Maryland to Virginia on short notice will take a toll on you. Relocation requires a lot of decision-making, which won't be easy, and you will be pressed for time to do it. Try to stay as relaxed as possible, and focus only on the big things – finding a new home, regulating your documents, etc. All the other, moving-related tasks should be entrusted to our movers Virginia. So, the first thing needed for a smoother short notice relocation – is a calm head and a professional team!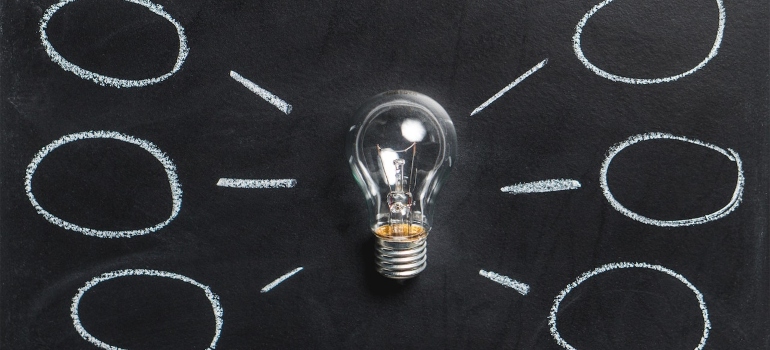 It is easier if you find someone to make a plan with you
When you are moving to a new home, place, and state, it is difficult to do it alone. Find out who are the best movers Alexandria VA. Call them and make sure you inform them of:
the services that you require – be very specific about this. Don't expect movers to read your mind. If you need specialty moving services for your piano, say so!
the time when you want to move – moving is an industry with an expressed seasonality, making summer the busiest month. Give your movers a heads-up, so that you can both have some flexibility.
Make big decisions like you have enough time when moving from Maryland to Virginia on short notice
When you move on short notice, you must be careful with your decisions. Don't let yourself make bad decisions because of stress. The stress is the reason why you should find some interstate movers VA. People that work in moving companies are used to stress and they know how to manage short notice moves. During the worst part of the pandemic, the number of short-notice moves skyrocketed, making the movers that were working around that time real superheroes when it comes to hurried moves. Making a plan with the moving company is the key to avoiding that awful panic. So, the first thing, after breathing and calming down, is putting on paper the big decisions that need to be made. The number one task is finding a good moving company. A good company is:
trustworthy and professional
licensed
able to give you insurance
able to offer interstate moving services
has good reviews
If you find good movers in the sea of scammers and low-quality service providers, you have won the prize! Moving from Maryland to Virginia on short notice will be no different than a regularly timed move.
Make a to-do list
Since there will be no time for a detailed to-do list, you should only have the outlines of your move. Put them up on a visible spot, so that you can refer to them every day. Some general guidelines that it should contain are:
Decluttering – the key component to a rushed move. Packing is the most time-consuming task, and having fewer items will also decrease the time spend packing. Throw away, donate, or sell everything that you didn't use in the past few months, and either make someone's day or earn some extra cash.
Moving supplies – no matter how much you declutter, you will likely have to make a trip to the store for packing supplies. Moving boxes, packing tape, and bubble wrap are just some of the things that should make your list.
Packing plan – once you have your items and packing supplies ready, a packing plan is required. One of the preferred ways to pack is the room-by-room approach, where you should start with the least used rooms first. Naturally, this leaves the bedroom, kitchen, and bathroom for the end.
A reminder to rent storage – sometimes people move to a smaller apartment, and their inventory doesn't follow this shrinking trend. If this is your case, then finding a storage unit might help.
Utilities – don't forget all the utilities that you need to handle, in the old house and the new one. You will avoid unpleasantries and early termination fees, which will only cause additional headaches.
The oldest trick in the book is asking for help 
Many people don't reach out to professionals for moving help. Movers are falsely accused of being expensive, and not worth the money. After all, anyone can pack and carry boxes to a moving van. Well, not quite. Reputable moving companies in Maryland have their employees take training courses, apart from having years of experience. But if you cannot afford to hire help, you can always count on friends and/or family. There will always be at least one person open to helping you move. Don't hesitate to ask for help, moving on short notice is not the time to be shy. You need all hands on deck, even if they are not the ones of a professional.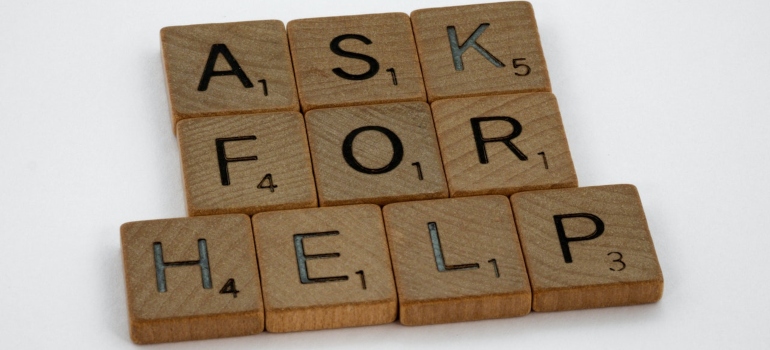 Cut corners when packing
In an ideal case, packing an average household takes 2-3 months. But this means doing everything slowly, paying attention to every fold of the packing materials. Moving from Maryland to Virginia on short notice won't be the ideal moving experience that you imagined, so you might as well not do everything perfectly. Feel free to cut corners when that is possible, especially when packing less delicate items like clothes. Clothes on hangers should be packed that way, and dresser drawers filled with clothes should also be left that way. Just take out the packed drawers and move them separately, to make the process of moving the furniture piece easier. But cutting corners should not be done at the expense of item's safety. If you have a valuable china set, take all the time and packing materials needed to ensure that they make it to your new home intact.
Moving from Maryland to Virginia on short notice – how to do it right?
The key to moving from Maryland to Virginia on short notice is to not waste time. As overwhelmed as you are, you need to focus. Time is ticking, and moving day is only drawing closer. Since you will be moving between two states, you need to think about transportation as well. Your items will be safe with our long distance moving companies in Northern VA, but you also need to travel from point A to point B. It will be a 200 miles-long trip, so it shouldn't take more than  3-4 hours by car. The total flight duration will be around 45 minutes, but last-minute tickets tend to be more expensive, compared to early bookings.
Investigate the differences that you will experience
Even though just 200 miles apart, Maryland and Virginia are two different states. Luckily, the area is serviced by our movers Arlington VA, so they will transition you in the smoothest way possible. But, you can also ease the change by learning what you can expect. You don't have time to go in-depth, so the quick differences we listed below will be enough. Use the time spend on your phone before going to sleep on doing something productive, like learning the differences that you can expect when moving from Maryland to Virginia on short notice.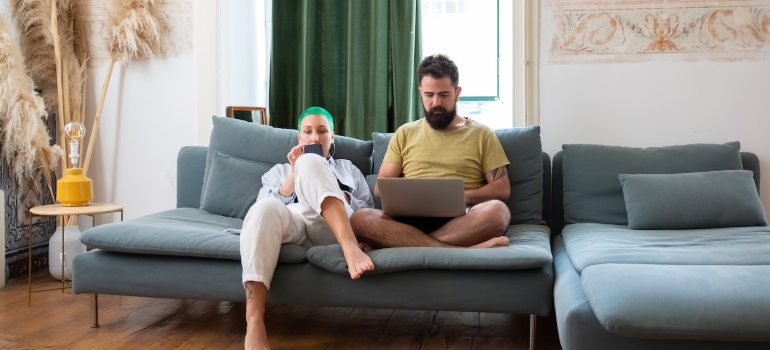 Virginia is cheaper compared to Maryland
Whether we want it or not, money controls our lives nowadays. The expenses need to be brought to a minimal level, and moving to Virginia can help you with that. In general, Virginia is 3.7% cheaper than Maryland, with housing costs leading to this trend. The median home value in Virginia is $385,000, even after the 8.7% price increase. In Maryland, you can get the same property for $408,000, and the price increase of 6.7% only made it less affordable.
Maryland residents have higher incomes
High costs are usually accompanied by higher salaries, which is also the case in Maryland. Even though Virginia is almost $10,000 over the national average, Maryland is by $21,000 above it. When moving between these two states, expect your payment to decrease, but since this state is also more affordable, it is highly unlikely that you will notice a difference. The services of our moving companies Sterling VA are priced in a way that makes them affordable for all the residents in the areas that we service – both Maryland and Virginia.
Your kids will get good education opportunities
Virginia is famous for its high-quality educational system. Your children will get a good education no matter if they go to elementary, middle, high school or college. Almost every city and town have schools that score higher than the national average. Some of the best schools in the country are part of the Arlington Public Schools, Loudoun County Public Schools, and York County School Division. Studying here won't be easy, but it will challenge the students just enough to prepare them for life.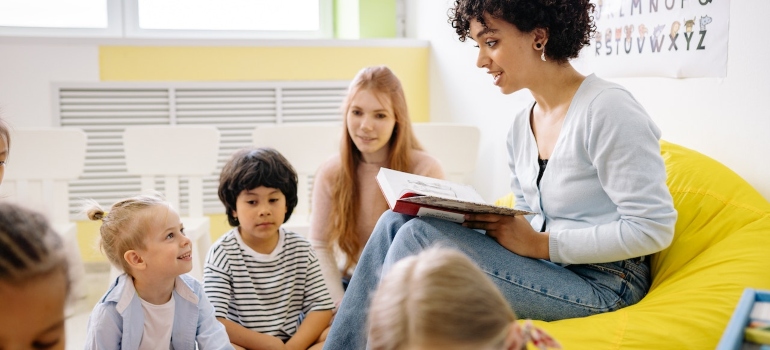 Don't forget to take care of yourself when moving from Maryland to Virginia on short notice
Stress and panic are bad for you, no matter your age or the reason for it. Even if you don't have time to organize the move the way you want to, you need to have time to think about yourself. Your and your family's well-being is a priority, and that shouldn't change just because you are moving. Eating and sleeping will fall behind when moving from Maryland to Virginia on short notice, but don't let this happen. Being hungry and tired will only make you more prone to being stressed, and it will become a vicious circle. Stay on track with your routine as much as possible, and even resort to hiring moving companies Frederick MD. It isn't a shame if you ask for help.
Your kids and pets still need attention
Of all the households in the USA, you can rarely find one that doesn't have kids or pets living in it. The number of households having both is on the rise, so this tip will come in handy. It doesn't matter how fast you need to move, that is not important to your kids and pets. They will require your attention just as much as every day. Both are routine lovers, and you will feel the consequences of change. It will change inevitably during the big day, but having a firm routine will diminish problems in the long run. Since you will have highly limited time for the moving tasks, you will benefits greatly from someone watching your kids and pets. Ideally, you would have them in someone else's home for the day. Just make sure that it is someone who you can entrust with this task!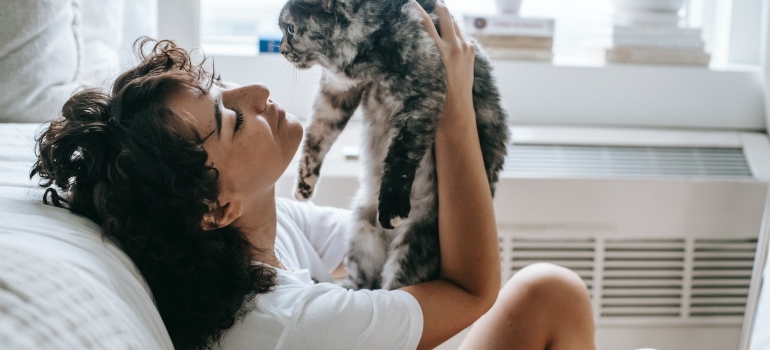 Moving from Maryland to Virginia on short notice doesn't have to be a disaster
Short-notice moves are the stuff of nightmares for everybody, but it is a reality for many people. Your main goal should be your well-being and making it to your new home. Whatever you can do after the move, leave it for that time. As pressed as you will feel by unpacking, it won't be close to as scary as what you are experiencing now before moving from Maryland to Virginia on short notice. We wish you good luck, a cool head and swift hands!