There are many great things about living in Washington DC in your 20s. It is a great city for young people and it is very affordable considering it is a big city. At least when you compare it with other big cities in the nation such as New York City or Los Angeles for example. So, it won't be hard for young people looking to start living here to find an affordable apartment. Besides this, it is worth mentioning that there are many job opportunities for young people looking to start their careers. And, of course, one of the biggest aspects of young people's lives – the nightlife. The nightlife in Washington DC is considered to be very exciting. With many bars and clubs, there will always be a place for you to check out and have fun at. Provided that you are a fan of the outdoors, you will be happy to hear that the city is located near many national and state parks. This is just a brief summary of what you can expect when living here as a young adult. Take a look at the article Washington DC movers prepared for you and read all about living here in great detail.
Living in Washington DC in your 20s – what to expect
If you are looking to start a career somewhere or to just have fun, then search no further because Washington DC is the city for you. There are many affordable living options here. If you are looking for such an option then the Washington DC hourly movers recommend affordable neighborhoods like Columbia Heights and Petworth.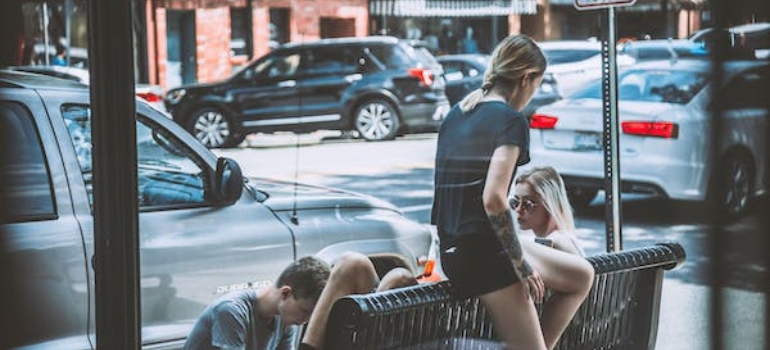 These kinds of neighborhoods will make for a great starting point for your life here. Living here will help you decrease your expenses and build up your career. But, this is not all. There is so much to living here. And we are here to tell you all about it. So, without further ado, let's dig in.
Job opportunities
There are numerous work prospects in politics and government because Washington, DC, is a center for both. Several other sectors, including IT and finance, also provide employment prospects. You will be happy to hear that whatever your profession is, there will most likely be a job opportunity for you here. This makes this city a good place for people in their 20s to start their careers.
Transportation
Most people in their 20s still don't possess a car. The 20s are the time of starting your career and setting up your life. Getting around may pose a problem for young people. But not in Washington DC. It is simple to move around the city thanks to DC's large public transit network, which includes the Metro subway system and buses. Moreover, ride-sharing services and bike-sharing programs are offered. To summarize – you will get to where you need to be in no time.
Living in Washington DC in your 20s – the nightlife edition
We already mentioned that the city of Washington DC is known for its nightlife. So, what is so special about it? The nightlife in DC is thriving, with lots of pubs, clubs, and music venues. U Street, Adams Morgan, and H Street are a few of the hotspots for nightlife. There are several music venues in Washington, D.C., where local and international performers perform. The 9:30 Club, the Anthem, and the Black Cat are a few of the well-liked locations. There are other smaller venues as well, where emerging regional musicians perform.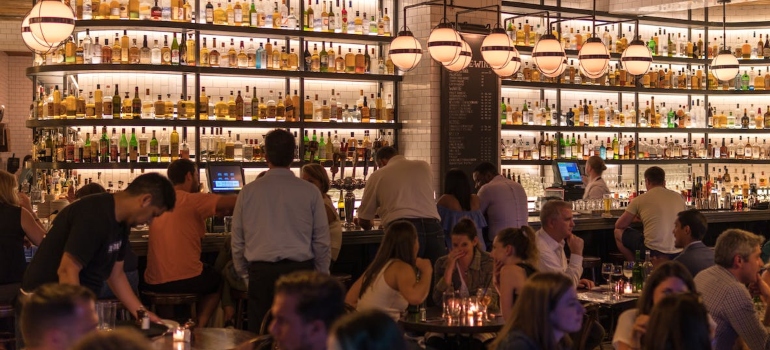 Washington D.C. features a gorgeous skyline and several rooftop pubs that provide breathtaking city views. The Rooftop at the Embassy Row Hotel, the POV Rooftop Lounge at the W Hotel, and the Crimson View Rooftop Lounge are a few of the hotspots. Overall, Washington, D.C., offers a wide variety of evening alternatives. There is something for everyone, whether you enjoy live music, dancing, comedy, or simply getting a drink with friends. This is one of the main reasons why residential movers Washington DC recommend this city for young people.
Cost of living in Washington DC
The District of Columbia has a relatively high tax rate, which can impact the cost of living. Other than this, there isn't really anything necessarily expensive about living here. Sure, there are many expensive neighborhoods around the city. But there are as many affordable ones as well. Nonetheless, it is still feasible to live frugally in Washington, DC. There are more reasonably priced areas of the city, such as Columbia Heights and Petworth, as well as numerous free or inexpensive things to do, such as visiting the city's many free museums and parks.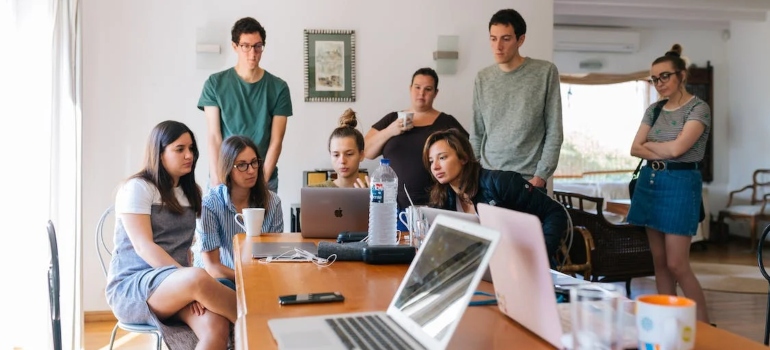 In addition to this, Washington DC has a higher median income than many other cities, allowing for greater incomes to cover the higher cost of living. So, if you are a young person looking for an affordable neighborhood here to live in, consider hiring professional moving services. And whom better to help you than the movers Bethesda MD with their affordable moving services?
Places to visit
D.C. is home to many museums, art galleries, and historical landmarks. Some of the most popular attractions include the Smithsonian museums, the National Mall, and the monuments and memorials. There are also many national parks in its proximity. Considering the well-developed transportation system, we are sure you will get to visit all of it. This was all you need to know about Living in Washington DC in your 20s. Thank you for reading our article. Happy moving!