When people go through something so shattering as a divorce, sometimes they need a big change to feel better. Relocating to a different city can be extremely beneficial in the long run, but the process is very emotionally draining. Those who live in Virginia and have just separated from their partner might want to consider moving to Ashburn after divorce.  This charming city, with its serene neighborhoods, lively community, and abundant opportunities, offers a promising horizon for those willing to start afresh. This guide offers practical tips when it comes to relocation, emotional adjustments, and opportunities that come with this particular move. So, if you believe that Ashburn is a place where you can rebuild your life, you're probably right, and you're in the right place!
Preparing for the emotional journey
Moving to a new place, especially after a significant life event like divorce, is as much an emotional journey as it is a physical one. Here are some strategies to help you handle this transition:
Establish personal routines. Create new routines to bring stability and comfort.
Seek support networks. Whether it's local support groups or online communities, connecting with others who understand your situation can be uplifting.
Explore personal interests. Use this time to explore hobbies or activities you've always wanted to try.
Ashburn hosts the annual Loudoun Half & 8k, drawing running enthusiasts from various places. Participating in such local events can be a great way to meet people and establish new connections. That would be turning physical activity into an opportunity for emotional growth and community engagement. Moreover, engaging in these practices can significantly aid in managing the emotional aspects of relocating to Ashburn after a divorce.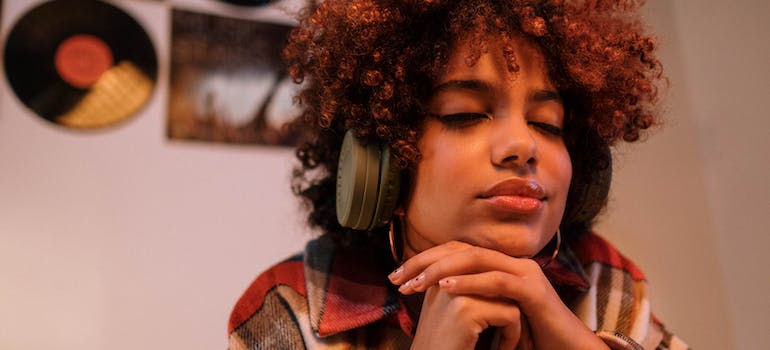 Handling legal and financial changes when moving to Ashburn after divorce
When moving to Ashburn after a divorce, handling legal and financial matters efficiently is very important. In Virginia, divorce laws dictate specific processes for property division, which can significantly impact your financial planning. It's advisable to consult with a legal expert to understand your rights and obligations. This step is especially important if you're considering purchasing a new home in Ashburn.
Also, creating a new budget that reflects your changed circumstances is another thing you must do. Ashburn's cost of living is generally on par with the national average, though some aspects, like housing, can be higher due to the proximity to Washington D.C. Additionally, when you're working on your new budget, don't forget to include some of the new expenses such as the fees of the local movers Northern VA offers. Services like that can take the burden of the relocation process off your already burdened shoulders.
Lastly, be proactive about updating important documents post-divorce, such as your will, insurance policies, and beneficiaries. This step ensures that your financial and legal affairs align with your new life chapter in Ashburn.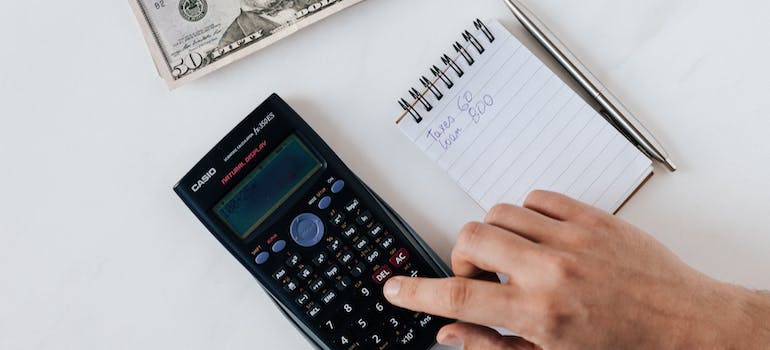 Building a new social network
After going through with this move, establishing a new social network is key to settling in comfortably and starting your new life post-divorce. Ashburn has a very welcoming atmosphere. There are numerous venues where people can meet and build meaningful connections. Participating in local events, joining clubs, or taking part in community activities can be great ways to start.
For those who are still in the process of moving, enlisting the help of movers Virginia residents trust can provide you with more time and energy to focus on socializing and exploring your new surroundings. Every bit of help is very useful in such nerve-wracking circumstances.
Additionally, consider joining local interest groups or classes that align with your hobbies or passions. Ashburn has a variety of options, from fitness classes and book clubs to art workshops and sports leagues. There you will meet people who like the same things as you and who might turn out to be some of the best friends you'll ever have.
Accessing quality healthcare services
Stress is the number one cause of many health-related issues. This fact that divorce is a source of immense stress only highlights the importance of being close to services that will take care of your well-being and health. Ashburn is well-served in terms of healthcare facilities. It is home to an array of medical centers, clinics, and specialized healthcare providers. For those moving there, it's important to transfer medical records to local healthcare providers and find practitioners that suit your specific health needs.
Given the emotional impact of divorce, it might also be beneficial to seek mental health services as part of your healthcare plan. Ashburn offers various options, including therapists and support groups, which can be instrumental in going through this new phase of life.
Therefore, once you pass all the relocation issues onto A2B Moving and Storage, you should visit your current healthcare providers, your dentists, your GP, and whoever else was taking care of your health and see to it that they transfer your medical records to the new ones. In today's digital era, this should not be that difficult. But before you do that, make sure you know where those documents will be sent to.
Additionally, Ashburn's proximity to Washington D.C. means that residents have access to some of the country's top medical facilities and specialists, providing peace of mind that comprehensive healthcare options are within reach.
Understanding Ashburn's real estate market
This particular city in Virginia is known for its diverse housing options, which include something for everyone regardless of their preferences and budgets. The market here has seen consistent growth. The reason for that is the area's flourishing tech sector and its proximity to Washington D.C. Consequently, this growth has led to a variety of housing styles, from modern apartments to spacious single-family homes.
Whether you're looking to make a purchase or rent in Ashburn, you must assess your housing needs against your budget. Also, researching neighborhoods that match your lifestyle and financial situation is a step you shouldn't skip. Utilizing online resources and local real estate agents can provide valuable insights into the most suitable areas.
Once you've secured a place, planning your move is the next step. There are several reliable moving companies Ashburn VA recommends, that offer services tailored to your specific needs. Not only will these experts help you move all your belongings with ease, but they will also answer all the questions you may have about the city. After all, they are very familiar with the area. Therefore, they know what kind of lifestyle is present in which parts of the city.
Additionally, don't forget to consider the proximity to amenities like schools, shopping centers, and healthcare facilities. These factors will play a significant role in your daily life post-move.
Employment prospects in Ashburn
If you're moving from afar, you'll need a job in Ashburn. Luckily, the city is part of the Washington metropolitan area, known for an excellent job market with a focus on technology, defense, and government sectors. Ashburn, in particular, caters to a growing tech industry, often referred to as "Data Center Alley". That makes it an ideal place for professionals in IT and tech-related fields.
When considering job opportunities, factor in the commute to potential workplaces. Ashburn's connectivity to major highways and public transportation options facilitates easy access to jobs within and outside the town.
For those needing to balance job hunting with moving logistics, consider hiring long distance moving companies Northern VA offers. This option provides flexibility, allowing you to focus on job interviews and networking events while professionals handle your moving needs. It's an efficient way to manage time during this transition period.
Also, take advantage of local job fairs and networking events in Ashburn. These can be excellent opportunities to connect with potential employers and learn more about the local job market. In essence, with its growing economy and proximity to the nation's capital, Ashburn presents a promising landscape for new career beginnings.
Educational opportunities for children
If you're moving to Ashburn post-divorce and have children, their education is undoubtedly a top priority. Fortunately, Ashburn is known for its strong educational system. It consists of a range of public and private schools that cater to diverse learning needs. The Loudoun County Public Schools system, serving Ashburn, is highly regarded for its academic excellence and innovative programs.
When relocating, it's important to research and visit local schools to find the best fit for your children. This process can be time-consuming, and if you're downsizing or need time to settle, utilizing storage facilities can be a lifesaver. There are some great ones in the DC area, such as self storage Alexandria VA residents consider reliable, that offer a temporary solution for storing belongings. This service allows you to focus on your children's school enrollment and adjustment without the added stress of managing all your possessions during the move.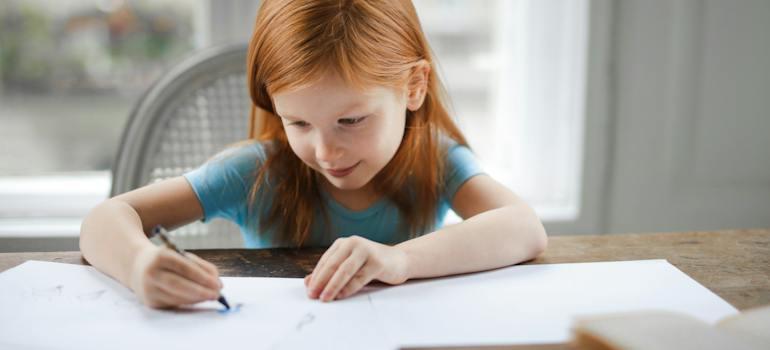 Exploring recreational activities before moving to Ashburn after divorce
One of the joys of relocating to Ashburn is discovering the array of recreational activities available. The city offers a rich selection of parks, trails, and community centers. They are perfect for those looking to stay active or enjoy leisure time outdoors. For the culturally inclined, Ashburn and the surrounding areas host a variety of music and arts events throughout the year, reflecting the region's appreciation for the arts.
Also, if you are a music enthusiast moving to Ashburn after divorce, and you are bringing along cherished instruments like pianos, here's some good news for you. There are specialized services such as piano movers Northern Virginia who are experts in moving large instruments. They will ensure your beloved piano arrives at your new home in Ashburn without damage, ready for you to enjoy in your new space.
Additionally, Ashburn's proximity to Washington D.C. provides easy access to numerous museums, theaters, and concert venues. Therefore, whatever your interests may be, and whatever you like to do in your free time, this city or the surrounding area has it.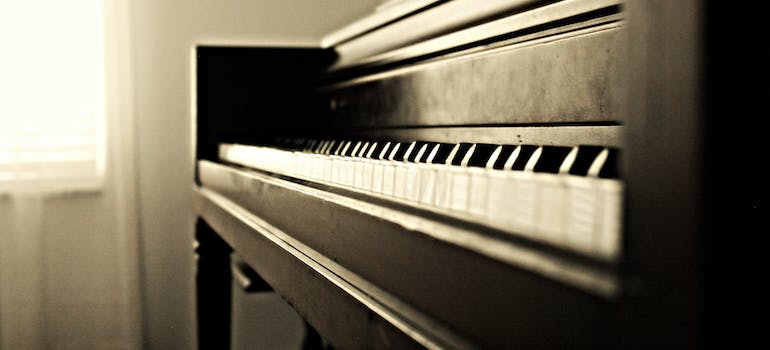 Transportation and mobility
Thanks to the range of options available, it is easy to move around the area. The Silver Line Metro further enhances connectivity, providing a direct link to the capital and other key locations.
Furthermore, Ashburn provides access to major highways like Route 7 and the Dulles Greenway. That makes car travel convenient for residents. For those preferring public transport, the Loudoun County Transit buses offer routes that connect to the Metro stations. Bike lanes and walking paths are also becoming more prevalent in this city, supporting a more sustainable and active lifestyle. Understanding and utilizing these transportation options will greatly enhance your mobility and overall experience here.
Nevertheless, if you are not very good at navigating the roads of a city you don't know very well, you might consider leaving the actual transfer of your belongings to the pros such as apartment movers VA relies on. They, for example, specialize in navigating busy city streets and apartment complexes, ensuring a smooth transition without you having to deal with challenging logistics.
Adjusting to the local lifestyle
Adjusting to the local lifestyle in Ashburn involves embracing the unique characteristics that define this Northern Virginia area. The city is known for its suburban comfort mixed with proximity to urban amenities. Here's a quick list to help you acclimate:
Participate in local events. From seasonal festivals to farmers' markets, these events are a window into Ashburn's culture.
Explore culinary delights. The town boasts an array of dining options, reflecting its diverse population.
Engage with local history. Visit historical sites like the Ashburn Old School to connect with the town's past.
Moving to Ashburn after divorce may mean moving to a life with peace and happiness
Every divorce story is different and so are the experiences of people that have to go through them. But those who consider moving to Ashburn after divorce should know that such a change has the potential to make them very happy. This city offers many possibilities that can redefine your life. As you take the steps that were mentioned earlier, keep in mind that every challenge is an opportunity to learn, and every new connection is a potential for lasting friendship. With its diverse opportunities, supportive community, and beautiful surroundings, Ashburn is not just a place to live, but a place to thrive.