There are endless topics on why people use storage units. Not only are they useful and convenient but they also save you a lot of time and energy in the long run. Renting a storage unit on a monthly basis will eventually save you more money than choosing to pile things up in your guest bedroom. And, our A2B Moving and Storage will tell you why is that. Just make sure you stick around long enough. Also, if you're interested in learning what are some must-have self storage supplies, you came to the right place.
Why are storage units so important?
Nowadays, storage facilities give so many great offers when renting storage units. You can choose a unit based on your own preferences. That is pretty cool, isn't it? For instance, if you plan to store some delicate and fragile items that require special storage conditions, you could rent a unit that gives you the ability to control climate conditions. You should get in touch with our movers Virginia in order to have an easy and smooth relocation.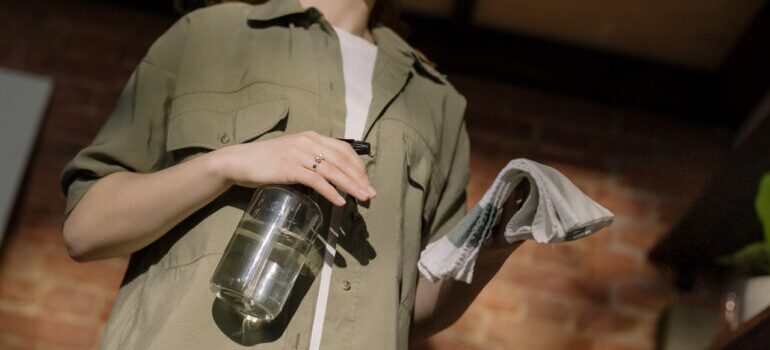 On the other hand, storing your belongings will give you peace of mind. That's because most storage facilities such as self storage Alexandria VA have excellent security systems installed.
The ultimate must-have self storage supplies
In case you plan on moving anytime soon but have no one to turn to, our movers Alexandria VA offer you a stress-free relocation without breaking your bank. Also, you should know that our movers could transfer your belongings to a nearby storage unit while you handle your move. Now, let's see what are some must-have self storage supplies:
Linens to cover your bulky items
Marker or label materials
Plastic bins and plastic bags
Box cutter
Cleaning supplies
Your own inventory
Why do so many people choose to store their belongings in storage units?
Well, this question is easy to answer. That's because many people simply want to declutter their homes, protect their belongings when moving with long distance moving companies Northern VA, or store seasonal items. Regardless of anything, you should know you can count on our movers to handle your stuff with utmost care.
It's really important to have your must-have self storage supplies with you when visiting your storage. Our moving companies Sterling VA can confirm that. That's because you might need to replace or clean something quickly and the best way to do it is with your supplies by your side.
Always hold onto your must-have self storage supplies with you
Finally, you learned what are must-have self storage supplies. Now it's time to get to your storage unit and get to work. Although using a storage unit sometimes seems sufficient, wait until you have mountains of stuff piling at your house. Seeing the benefits of using storage units is easy if you think practically. All in all, good luck with cleaning your storage.