If you are an entrepreneur, you understand how much it matters to open a business in a prominent location. Now, depending on the type of business you run or want to start, you have to find the proper place to begin the project. Although the location of your business is not the first thing to think about, it surely does play a vital role in how well you do. Therefore, today we talk about why entrepreneurs should move to Washington DC to start their business. Once you read all of the reasons and realize why moving to DC is a good idea, you should get in touch with A2B Moving and Storage. By having professional movers by your side, you ensure that you can tackle every process, or issue that you face during the move. A successful relocation is one step close to successfully starting your own business.
What are the reasons why entrepreneurs should move to Washington?
Formally known as the District of Columbia, Washington DC is the capital city of the United States of America. The city bears the name of the first US president, and one of the founding fathers, George Washington. Furthermore, the city itself has around 715.000 residents. However, the Washington DC Metropolitan Area has nearly 5.400.000 people living in it.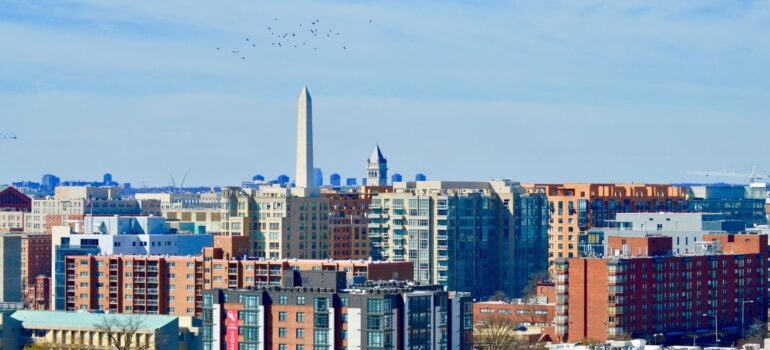 The increasing percentage of professional and business service jobs helps diversify the, already growing, Washington DC economy. Now, because this is the county's capital and the center of political service in the US, many businesses are moving, or have moved to DC, to be closer to the government agencies. This makes the government sector the biggest employer nearby. However, the second largest industry in the city is tourism. On the other hand, there is a lot more in DC than just government buildings and tourism.
A workforce of a higher level
If you are looking to find educated employers for your business, Washington DC is the place to look for. Did you know that:
91% of residents are high-school graduates (83% is the national average)
34% of the population has a master's degree
25% have a bachelor's degree of some sort
The city has a lot of public schools, colleges, campuses, and other educational facilities that allow the residents to pursue their education properly. Because of this, three-fourths of the graduates decide to stay in DC after they finish school. This type of workforce can propel your new business into the sky. However, you should be aware, as places with high-skilled employees often require you to "fight" for the, said employee. You will not be the only one that will be in search of high-educated personnel. So, get in touch with long-distance movers Washington DC and relocate as soon as possible.
If there are educated people, there is innovation
Washington is the place where many people say, a business has the highest chance of succeeding. Why? Well, because of the creativity of the residents in the city. Companies like Amazon, Apple, Microsoft, Facebook, and Space X all share the same idea because they all have a headquarters in the city.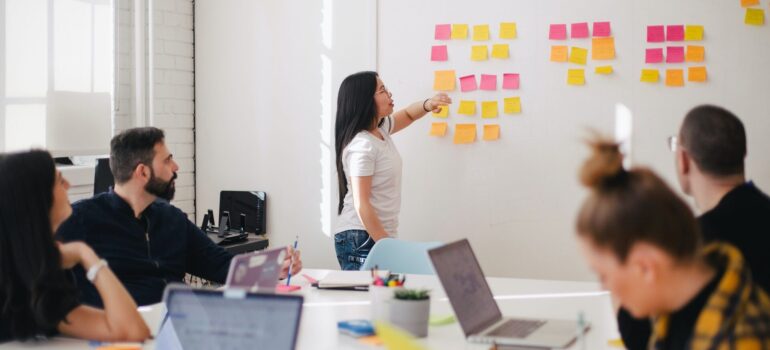 The overall education of residents, and consequently, employees, allows them to approach every situation from a different perspective. Overall, the culture of creativity in the capital has always been on a different level than the rest of the country. Especially when it comes to business innovations and approaches. So, get in touch with Washington DC movers to relocate your office/business into a city that will help you improve how your business operates. If nothing, the innovative attitude people in the capital have should be one of the biggest reasons entrepreneurs should move to Washington.
Why entrepreneurs should move to Washington? Because the city is pro-business
When you are starting or owning a business, you want to go through the line of least resistance. This means that you normally want to conduct your business with minimal risks and obstacles. Luckily, starting your own business in Washington DC, or using Washington DC hourly movers to relocate your existing business, will help you lower the risks. The business-friendly environment the government of DC enacts allows entrepreneurs to safely start their own business in the city with lower risks than anywhere else. Industry-specific tax incentives are just one of the things that are going to help you do this the right way. These incentives, on top of the state's desire to help, allow innovation and growth in various industry sectors. In addition, the city works on having good port access, improving the supply chain and transport in general, allowing tax reliefs and incentives, etc.
There is no better place to do export than DC
The rise of eCommerce in the world of the coronavirus pandemic is at its peak. Many people around the globe utilize the internet to purchase items from across the world. Because of this, if you are to start a business, you will want to do it in a location that allows you to safely export your items. Luckily, Washington DC is one of those locations. Just like hiring residential movers Washington DC will move your home, hiring commercial movers will help you relocate your business to a new location in DC. Once you do that, you can start working on improving your business.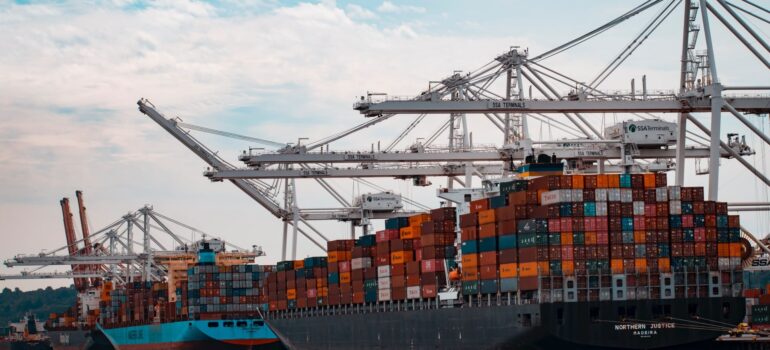 During 2020, nearly $42 million were exported from the city. The geographical location of the city plays a vital part in its export advantage. Furthermore, DC is equidistant from Asia and Europe, making it easy to reach every part of the world from there.
So, should you start your business in DC?
We hope that this article made it clear as to why entrepreneurs should move to Washington DC to start their business. Furthermore, DC has a lot to offer to different businesses and industries and there is really no downside to it. The location of the city makes it an ideal exporting location. Moreover, the tax incentives and the overall government stance towards new businesses is surely something that plays a vital role in the decision. After all, all of the big corporations that moved their headquarters there cannot be wrong, right? So, if you already have an office, but need to move it, contact furniture movers Washington DC. If you are to do business, you have to relocate it properly first.