In a perfect world, we wouldn't have to move out of our comfort zone. We could have everything we want there, so there wouldn't even be a need for moving unless we wanted to. But we don't live in a world like that, and moving is often a necessity. Sadly, people often need to move in a hurry, sometimes even in less than a week. Knowing how many things need to be done for a move, it will seem impossible. When the situation is like this, there is no doubt, simply hire A2B Moving and Storage. But if you can't afford packing services, you can also do at least this yourself. We will teach you how to complete your last minute move to Maryland by packing properly.
How to pack for a last minute move to Maryland
Last minute moves are nerve-wracking. All the things that need to be done and you have very limited time. The majority of things can be done by some movers Maryland, while you can focus on packing. Since it is the most time-consuming task, you might not have time to do anything else. But doing it slowly and the right way will ensure the safety of your items. You can do this by:
Use only the highest-quality packing supplies
Don't forget labels
Keep the motivation up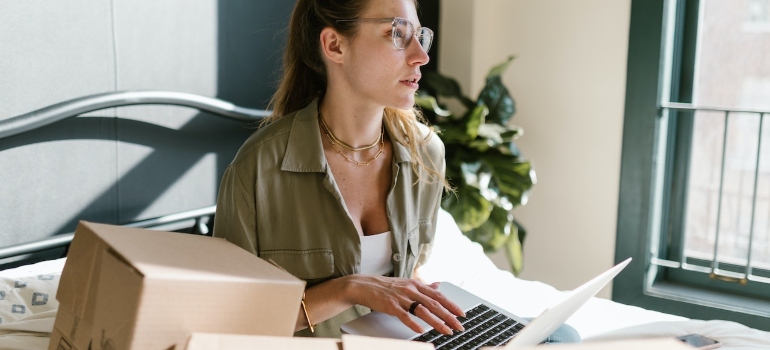 High-quality supplies
Good packing supplies will keep your items safe. In combination with some residential movers MD, your items will be intact. Getting the best supplies possible might seem like an investment when bought in bulk, but it is well worth it. While fragile items should only be packed in these supplies, less breakable items can get away with cheaper supplies. Cheaper doesn't necessarily mean lower quality if you are creative. Many places offer second-hand boxes of good quality, like grocery stores or online marketplaces.
Labels
Labels are often underrated, and many people even forget to use them. It will take you only a few minutes, and save you hours. Since you don't have much time, you should do everything in your power to save it. Take the advice of professionals and label your boxes even before using storage services MD. It will keep everything organized and tidy.
Stay motivated
Motivation can easily fade under pressure, but some things need to be done. You can pack without it, but it will be more enjoyable with motivation. You can do something as easy as putting on your favorite music, listening to a podcast, or having a friend over. They don't have to help, you can just have a good time talking and laughing while crossing things off the to-do list. After all, since you've researched some of the cheapest and safest states to live in, you can rest assured that moving to Maryland is the right choice for you. So be patient, things will fall into place perfectly.
Conclusion on packing for a last minute move to Maryland
Getting ready for the last minute move to Maryland will make you lose a few nights of sleep. To get back on track and finish the tasks that are waiting for you after moving, rest and relax for a few days, before you start working again. Good luck packing!