Alexandria, VA can be said to be a big city in a small city. Simply put, this small town offers you all the possibilities of a big city. It's located in Alexandria City County and is one of the most beautiful and best places to live in Virginia. So, your move to Alexandria can be considered the best decision you have made. Our topic today is storage. And we are sure that you will not immediately be able to unpack and arrange all the things in your new home, including your piano. That's why our A2B Moving and Storage company decided to reveal all you need to know about storing a piano in Alexandria. Storage is always the best option because not only can you store your things there, but it can represent additional space in your home. At every moment. So, let's learn some storage tips!
Make sure that you adequately prepare your piano for the move and storage
A piano belongs to a group of large and bulky objects. With that in mind, handling such an item is challenging and demanding. It requires a lot of attention but also strong muscles. Given that this item is bulky and very difficult to disassemble completely, we're sure you understand that you won't be able to move it into your home right away. A pile of moving boxes, furniture, and all other things will be in your home after the move, and the piano can be an obstacle at that moment. So, right at the beginning, could you decide on its temporary storage?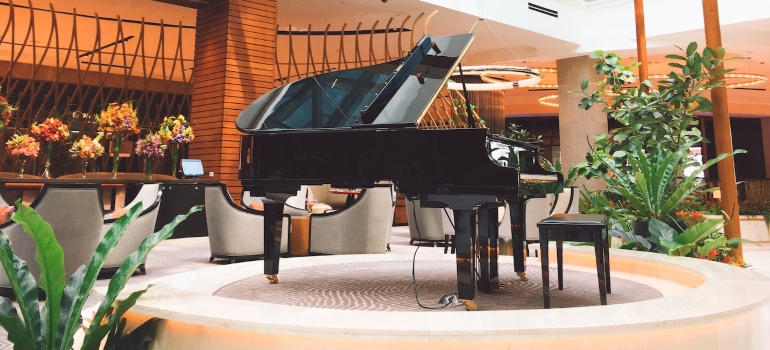 What is important is that you think about your piano before you start packing it, so that you don't have to do the job twice. Let your piano movers Northern Virginia know that you want to store your piano immediately after the move. This is important because your movers will take care of everything, pack your piano and at the same time prepare it for transport and storage. This is one of the things you should keep in mind when you decide to move your piano with you. Because it may look simple, but this is actually a very complicated job.
All you need to know about storing a piano in Alexandria
If you play the piano, we are sure that you are an artistic soul. And Alexandria is an ideal place for people who love art and music. This city has an interesting history, and in addition, this small town has an artistic spirit. Well, maybe you can visit one of the very popular places like Torpedo Factory Art Center and Principle Galley. Or you might enjoy a visit to the Washington Conservatory of Music or the Rachel M. Schlesinger Concert Hall and Arts Center.
Whichever of the mentioned places you decide to visit, we believe you will enjoy it. Now, back to the topic. Storing a piano will require a bit of your time. The first thing you need to do is find moving companies Virginia that can offer you affordable and safe storage services. And only after that, you can start preparations.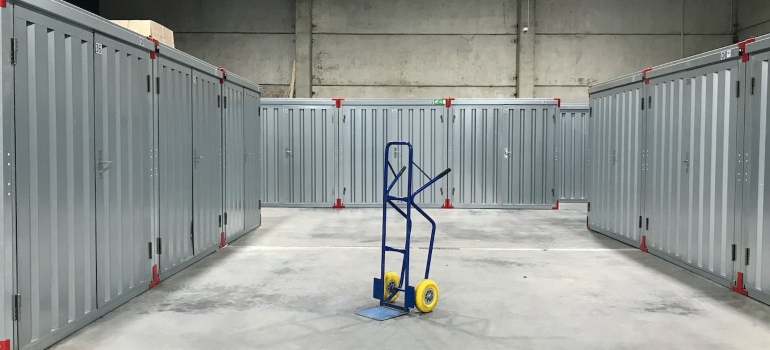 What is also very important for you to know is that you have to store your piano under certain conditions. As if the garage, attic, or basement aren't a good place for your piano. First of all, because of moisture, which can permanently damage it. And considering that a piano is an expensive item, as well as its repair, damage to the piano is the last thing you need.
So, your piano must be stored in air-conditioned rooms, such as self storage Alexandria VA. The storage space must be of adequate size so that your piano can stand upright. That is why it's necessary to measure it before storing it. Also, the piano must be well prepared, wrapped in cloth material for packaging, over which a layer of the protective film should go. Bubble wrap is our suggestion.
A simple guide for storing a piano
There are simple guides that will help you to store your piano in the safest way:
Find the right storage unit and check if it meets all the requirements for storing your piano.
Prepare your piano (clean, disassemble)
Find all the necessary packing material (bubble wrap, soft fabric, foil, tape)
Pack your piano and ask for professional help for this job.
Take into account the way of storage (the ideal position for storage is to stand upright).
With the help of our advice, you will successfully store your piano. Also, if you are not sure that you can do it yourself, leave the job to professionals.
Don't do it alone, call the professionals!
Not only storing your piano but also the whole moving process is a really challenging job. That's why it's always your best option to leave these types of jobs to moving and storage Alexandria VA companies. Also, if you try to move your piano yourself, it can lead to damage, but at the same time, you will also have a lot of work to do. You should also know that in order to store the piano, it's necessary to disassemble the legs, and pedals, and pack them properly. That is why the best solution is to call professional movers.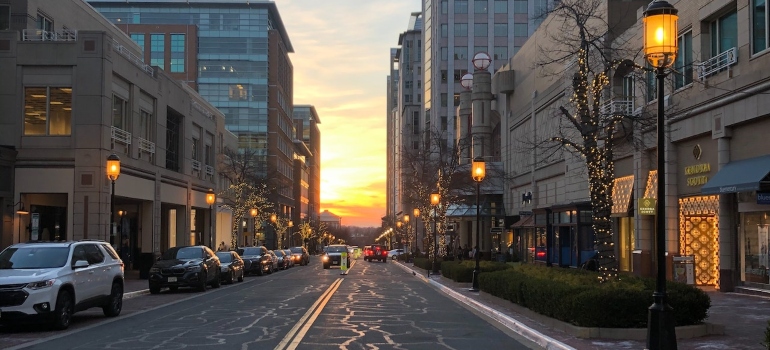 In the beginning, we said that moving to Alexandria was a good decision. Alexandria is a really great place to live with many opportunities for work and life. Living in Alexandria is a bit more expensive than in other cities in Virginia. But the city itself offers you a thriving job market, many housing options, as well as interesting things to do after storing a piano in Alexandria, VA. People really love Alexandria because of its healthy economy, seasons, and many other possibilities!