Relocating to a new city can be both super exciting and scary. Washington DC, with its rich history, diverse culture, and political significance, offers a unique experience for newcomers. As the capital of the United States, it's a hub of activity, from international embassies to world-renowned museums. For those considering a move, it's essential to be well-prepared and informed. In fact, if you're new to the area and have just arrived with the help of reliable movers DC area offers, there's a lot to learn about life in this magnificent city. Here are the things expats need to know when moving to Washington DC.
You must be aware you are moving to a city with monumental historical importance
Washington DC, a city of monumental significance, stands as a beacon of democracy and the enduring spirit of the United States. Established after the American Revolution, it was named in honor of the country's first president, George Washington. It is interesting that DC is unique because it's not part of any state. Instead, it's a federal district, ensuring its independence from state influence. This design was intentional, aiming to prevent any single state from holding power over the nation's capital.
Over the centuries, DC has been the epicenter of pivotal moments that have shaped the nation's trajectory. From groundbreaking legislation to powerful civil rights movements, its streets echo stories of determination, resilience, and evolution. Every corner of the city, from its grandest monuments to its smallest alleys, holds a piece of the vast American narrative.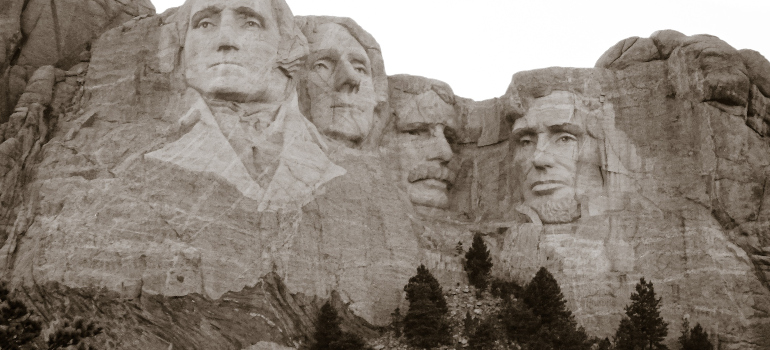 Finding the appropriate home to live in is no small task here
Finding the right place to live in Washington DC can be a challenge, especially given the city's diverse neighborhoods and fluctuating real estate market. Whether you're looking for a historic row house in Georgetown, a modern condo in Navy Yard, or a cozy apartment in Dupont Circle, the options are vast. Once you've secured your new home, the next step is the move. Many residents, especially those in apartment complexes, rely on DC apartment movers to ensure a smooth transition. These specialized services cater to the unique challenges of moving within apartment buildings, such as navigating tight spaces and adhering to building regulations.
When searching for accommodation, it's essential to consider all the relevant factors. Some of those are the proximity to work or school, access to public transportation, and the neighborhood's overall vibe. Rent prices can vary significantly based on location and the type of housing. Also, you must be aware of additional costs like utilities, parking, and potential homeowners' association fees.
For expats or those unfamiliar with the DC housing market, consulting with a local real estate agent can be beneficial. They can provide insights into the best areas to live based on your preferences and budget. That way, you'll surely find the perfect place to call home in the nation's capital.
One of the things expats need to know when moving to Washington DC is the local cultural etiquette
Our state capital is a melting pot of cultures thanks to its political importance and its proximity to various states. This diversity brings together people from different backgrounds, traditions, and lifestyles. Understanding the cultural etiquette of DC is something anyone should bother to do, especially expats. It's the only way to integrate seamlessly into the local community.
One of the first things newcomers notice is the transient nature of the city's population. Many residents move in and out of the DC area, often due to job assignments, political appointments, or educational pursuits. Given this dynamic, there's a high demand for interstate movers DC area offers. These professionals specialize in facilitating moves across state lines. They understand the intricacies of such relocations, ensuring a hassle-free transition.
When it comes to social interactions, DC residents value punctuality, professionalism, and respect for individual differences. Networking events, embassy gatherings, and community meet-ups are common, offering opportunities to mingle and understand the diverse fabric of the city.
Washington DC offers top-notch education
Choosing the right educational institution is a paramount decision for families. The city offers a diverse range of educational options, from public schools to esteemed private institutions and international schools catering to expat families. Once the decision is made, the logistics of the move come into play. Especially for families relocating from abroad or from other states, the process of setting up a new home can be a nightmare. This is where furniture movers Washington DC can provide become invaluable. They provide specialized services to ensure that your household items reach their destination safely. That especially refers to bulky furniture.
DC's education system is renowned for its quality and diversity. Schools here focus on holistic development. The aim is to ensure students are not only academically proficient but also culturally aware, given the city's international significance.
For newcomers, it's essential to research and visit potential schools, understand their curriculum, and get a feel for the school's environment. Engaging with local parent communities can also provide insights and recommendations. Remember, a smooth transition for your child's education is of utmost importance. Also, the right support, both in school selection and relocation, can make all the difference.
Learn about the Washington DC healthcare system as it may differ from your previous one
Washington DC's healthcare system is strong. It offers a range of services from primary care to specialized treatments. The city is home to some of the nation's top hospitals and research institutions. Hence, the residents have access to the medical care of the highest quality. Expats should make an effort to understand the healthcare landscape especially if they're transitioning from systems that operate differently.
One of the initial tasks for many expats, apart from finding a primary care physician, is the logistics of moving medical records, equipment, and sometimes even specialized medical furniture from their home country. The international movers DC area residents trust can help a lot here. These specialized movers ensure that all medical-related items, including sensitive equipment, are transported safely and efficiently. Of course, they adhere to international standards.
Health insurance is another vital aspect to consider. While many employers offer insurance packages, you'll need to know the details about the coverage, including any out-of-pocket expenses. For those without employer-sponsored insurance, exploring the DC Health Link, the city's health insurance marketplace, is a good starting point.
Job market in the capital is diverse and promising
Washington DC isn't just the political capital of the United States. it's also a thriving hub for various industries ranging from technology to healthcare. As the city continues to grow, so does its commercial sector. This growth often leads businesses to relocate within the city or even expand to neighboring areas. As a result, the demand for commercial movers DC is home to has seen a significant rise. It is because the companies seek efficient and reliable services to transport their assets.
The city's job market is diverse, with opportunities in both the public and private sectors. The federal government remains the largest employer. Nevertheless, there are also numerous non-profit organizations, law firms, and international corporations headquartered here. Additionally, the presence of renowned universities and research institutions offers opportunities in academia and research.
To get the job they want, expats need to pay attention to the local job market's nuances. Networking plays a crucial role in landing a job in DC. So attending local events or joining professional organizations can be beneficial. Furthermore, understanding the work visa and permit requirements is vital for those from outside the U.S.
When it comes to jobs, while Washington DC offers plenty of job opportunities, one must be well-prepared and informed to navigate its dynamic employment landscape successfully.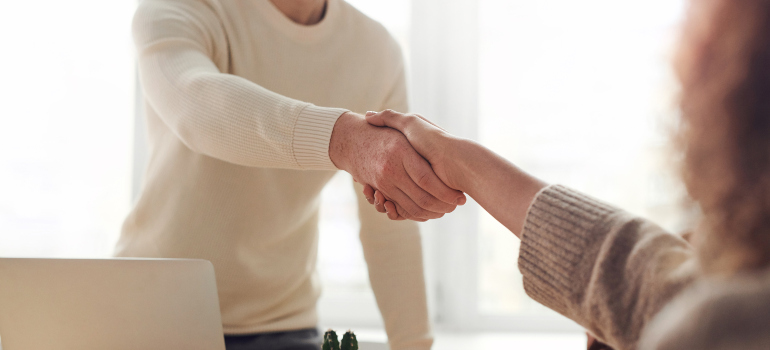 One of the things expats need to know when moving to Washington DC is how to navigate the transport system
The DC Metro system is essentially a lifeline that connects the city's diverse neighborhoods and its surrounding suburbs. Known for its iconic brutalist architecture, the Metro stations' unique design stands out. In fact, it is an integral part of the city's identity.
For newcomers and even long-time residents, grasping the intricacies of the system is very important:
Metro rail. Comprising six lines, it connects various parts of the city and extends to neighboring states, making it one of the busiest rail systems in the country.
Metro bus. With its extensive network, it serves not only DC but also its neighboring counties, ensuring that even the most remote areas are accessible.
Capital bike share: An eco-friendly commuting option with over 500 stations, promoting a greener and healthier lifestyle.
Additionally, there are commuter trains, ferries, and a plethora of rideshare options. For those looking to save on transportation costs, investing in a SmarTrip card is advisable. It can get you discounted fares and convenience.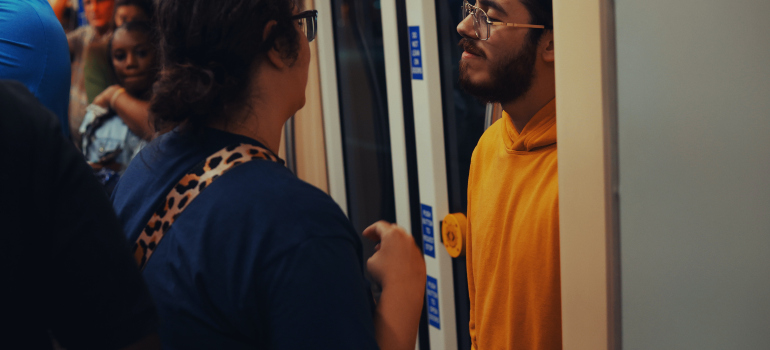 DC is safe, but don't take it for granted
Washington DC, as the nation's capital, places a high emphasis on safety and security. Residents and visitors alike can expect to see a significant police presence. They can be seen most often around key government buildings and tourist attractions. While the city has made considerable strides in improving safety over the years, like any major urban area, there are neighborhoods and places where one should exercise caution. As everywhere else, late hours are the most critical.
When moving to a new neighborhood in DC, you'll need to familiarize yourself with the local surroundings. Before settling in, it's a good idea to hire movers DC recommends who are well-acquainted with the city's layout. These professionals not only ensure a smooth transition of your belongings but can also provide insights into the safety protocols of different areas.
Residents are encouraged to stay informed about their neighborhood's safety statistics, join local community watch groups, and always be aware of their surroundings. The Metropolitan Police Department also offers various community outreach programs, providing safety tips and fostering a sense of community.
So, while DC is generally safe, being proactive, informed, and taking necessary precautions will ensure a secure living experience in the capital.
Boredom is not something you'll experience in Washington DC
There's more to Washington DC than it being a hub of political and historical significance. It's a city rich in culture and arts. From world-class theaters to intimate music venues, the city offers so much when it comes to recreational activities. For those passionate about music, owning instruments, especially grand pieces like pianos, is common. If you own one yourself and intend to move to this area, DC piano movers will make things so much easier for you. They offer specialized services to ensure your prized possession is moved safely and without damage.
Beyond music, DC boasts a vibrant arts scene with numerous galleries, art festivals, and workshops. The city's diverse population ensures a mix of cultural events throughout the year.
One of the things expats need to know when moving to Washington DC is that participating in these cultural and recreational activities is a fantastic way to integrate into the community. You'll be making new friends, and understand the city's heartbeat that way. Whether you're an art enthusiast, a music lover, or someone looking to socialize, Washington DC offers a dynamic environment to explore and enjoy.
Living in Washington DC is not cheap
This city, with its strategic importance and vibrant culture, can be more expensive than other U.S. cities. Housing, transportation, utilities, and dining out are some of the significant expenses one should account for when budgeting for life in the capital.
For those relocating from afar, especially from another state or coast, the initial move can be a significant expense too. Therefore, budget for this. Bear in mind that hiring long distance movers DC citizens rely on can be a wise investment. These pros make it their goal to safely transport belongings over vast distances. Also, with their help, your stuff will be with you on time.
While housing might be the most substantial monthly expense, there are ways to mitigate costs, such as sharing accommodations or living in emerging neighborhoods. Public transportation, while efficient, also comes at a cost, but monthly passes can offer savings. Groceries, entertainment, and personal care are other areas where costs might vary based on individual preferences.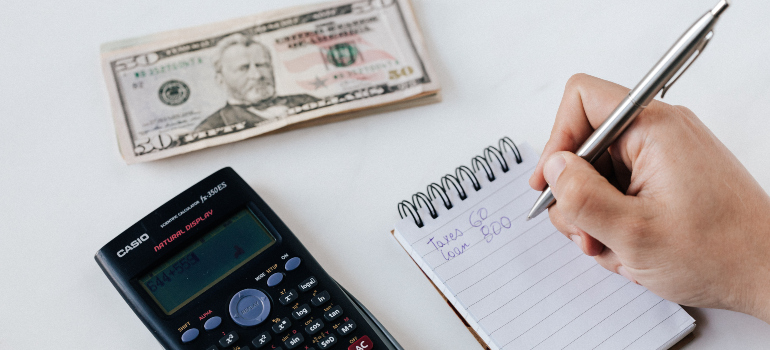 Living in Washington DC is wonderful and worth the extra buck
In the intricate tapestry of life, Washington DC stands as a testament to the ebb and flow of time, power, and human endeavor. As we navigate its streets, history whispers tales of triumphs and trials, reminding us of the impermanence of all things. Yet, amidst this ever-changing landscape, the human spirit's resilience and quest for connection remain constant. Learning about things expats need to know when moving to Washington DC can help start the new life chapter the right way. Therefore, explore all the advice mentioned here and start a life full of opportunities in a city that makes the dreams come true.