Are you planning a move to Arlington, Virginia with your family? Whether this is your first move or you're relocating again, it can be exciting but also nerve-wracking to think about settling into a new home. With school schedules, work requirements, and activities to find for the kids, it's hard to know where to even start! Relax – we've got great news!  There are plenty of things to do in Arlington with kids that will help make the transition easier. So if you're wondering what kind of adventures await in Arlington when it comes time for family fun with everyone, keep reading. We'll explore some of the best entertainment options around town so your little ones can enjoy their new hometown from day one. And if you're looking for a stress-free experience, consider A2B Moving and Storage for all your moving needs.
Moving to Arlington
If you're thinking about moving to Arlington, Virginia, you'll be impressed by the multitude of offerings this vibrant city has in store. Spanning 26 square miles, Arlington is home to 200,000 people from all walks of life. It's a great place for families and singles alike, featuring excellent schools, excellent public transportation options, and plenty of activities for recreational enjoyment. The cost of living here is a bit higher than the national average but it's worth it. Arlington offers safe neighborhoods and neighborhoods brimming with culture and diversity. There's an array of shopping centers, eateries, and world-class attractions sure to make any stay unforgettable. Whether you are searching for inspiration or looking to relocate full-time – consider Arlington, Virginia as your premier destination!
With its diverse culture and plenty of activities for kids, it's no wonder why so many families are moving to Arlington. From museums and theme parks to outdoor recreation and family-friendly restaurants, there's something for everyone in this bustling city. Whether you're looking for a place to raise your children or just want to explore all that Arlington has to offer, you'll find plenty of things to do with kids in this vibrant city. And for a hassle-free move, families with kids can rely on reliable moving companies in Arlington VA that will make sure their belongings reach their new home safely and efficiently.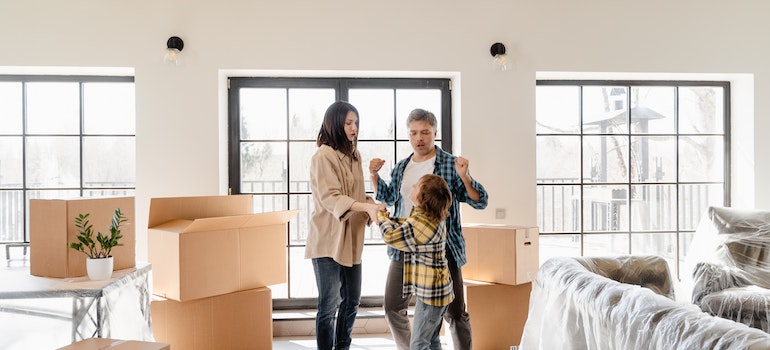 Reasons to move to Arlington with the family
Arlington, Virginia is a great place to raise a family! With plenty of kid-friendly activities and attractions, there's something for everyone. From the Tomb of the Unknown Soldier to U.S. Marine Corps War Memorial, Arlington has plenty of historical sites that are perfect for educational trips. There are also several local parks with playgrounds, nature centers, and interactive exhibits. Such as Upton Hill Regional Park which has a water park and batting cages.
The Arlington Parks & Recreation Department offers fun out-of-school time programs for elementary-aged youth and engaging activities for the whole family. Additionally, there are many other things to do with kids in Arlington such as visiting Mount Vernon Trail or Gravelly Point Park. Busch Gardens and Water Country USA also offer tickets at discounted rates for families looking to have some fun together.
With its rich history and abundance of kid-friendly activities, Arlington is an ideal place to move with your family! Whether you're looking for educational trips or want to have some fun together, there's something here for everyone. For those looking for an even smoother transition, movers Virginia can provide a stress-free moving experience that makes relocation to Arlington with kids easy and enjoyable.
Overall, Arlington is an ideal place for families with children. That is due to its abundance of activities and attractions as well as its excellent educational opportunities. With so much to do and see in this vibrant city, it's no wonder why so many people are choosing to move here with their families!
Outdoor activities in Arlington for kids
Arlington Virginia is a great spot for kids to enjoy the outdoors and explore nature. With plenty of parks, trails, natural areas, playgrounds, and gardens there are many activities to choose from. Whether they want to hike through a peaceful walking trail or explore the habitats of the wildlife at Fort C.F. Smith Park, there is an abundance of opportunities for outdoor fun and discovery.
For those looking for water activities, The Potomac River is nearby. It has multiple boat ramps providing access for those with their own boat or kayak. During colder months outdoor activities take on different forms such as ice skating and sledding in Glebe Park or skating at Kettler Capitals Iceplex. No matter the time of year or temperature Arlington has something that is sure to spark the love of outdoor adventure in kids.
With this fun and enriching possibilities, Arlington is a great destination for family fun. And with local movers in Northern VA, the move can be easy, stress-free, and a great way to start a new journey.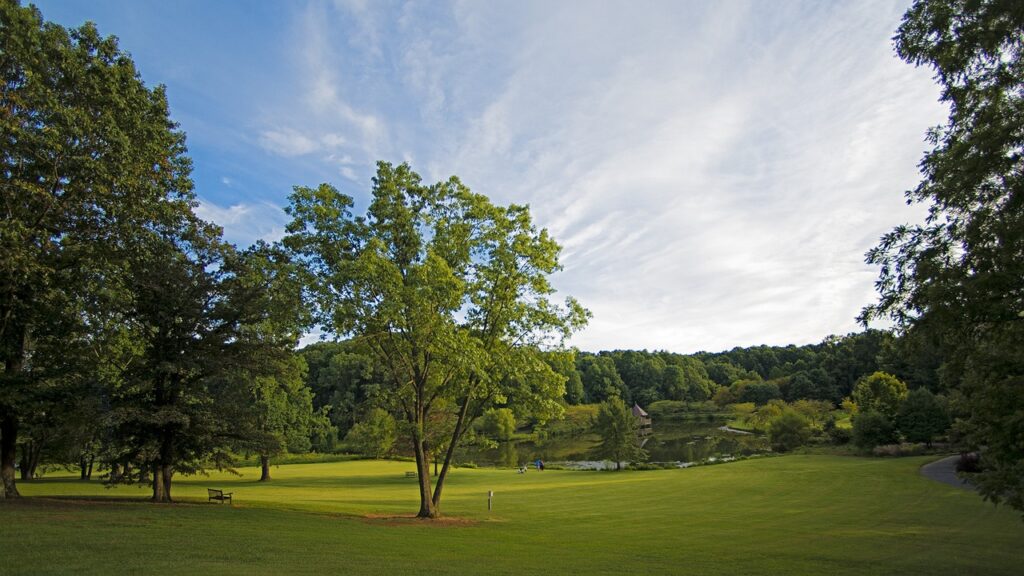 Indoor activities in Arlington for kids
Thanks to its vicinity to Washington DC, Arlington Virginia offers a great selection of indoor activities for kids. There are various fun indoor attractions for children of all ages. From interactive museums like the Arlington Arts Center and National Air & Space Museum Steven F. Udvar-Hazy Center to recreational centers such as Pentagon Row and Six Flags America.  The Smithsonian Air and Space Museum Udvar-Hazy Center contains a range of fascinating exhibits. From air and spacecraft to weaponry and communications technology. Additionally, the community hosts many cultural events year-round that range from dance classes to music performances. Parents can find classes to fit nearly any interest their child may have. With these exciting opportunities in mind, Arlington Virginia truly offers something for everyone looking for some fun indoors!
Playing a musical instrument is a great way for kids to have fun and learn at the same time. Kids can have lessons at local music schools or join bands. Piano or other instruments provide the opportunity to explore creativity, practice discipline, and make friends in Arlington. Piano movers in Northern Virginia can ensure that pianos and other delicate instruments arrive safely at their new homes with trained experts who know the best techniques and methods to move the most sensitive items.
Additional exciting activities in Arlington for kids
Arlington, Virginia is a great place to have an exciting day with your family. And Jellystone Park Virginia is one place all kids will enjoy. Located right in the heart of Arlington, Jellystone Park Virginia offers a "Happy Haunts" Halloween experience during the fall season. That includes activities like mini golf and their huge jumps pad. There are also bumper boats, laser tag, and batting cages for those looking for more adventurous activities. In addition to these attractions, Jellystone Park also has plenty of camping areas. Campers can pick from different sites such as RV rentals or tent camping areas! For something a bit more unique, parents can book their stay or a special birthday celebration in one of the park's cabin rentals! With so much fun and excitement available at Jellystone Park Virginia, your kids are sure to have an unforgettable outdoor experience!
Moving to Arlington with kids is a great decision and one that can be rewarding for years to come. With its plethora of exciting activities, there are plenty of reasons why so many families choose to make this vibrant city their home. From outdoor recreation areas to museums and theme parks, there are many things to do in Arlington with kids.
Resource:
https://www.arlingtonva.us/Government/Departments/Parks-Recreation/Programs/Kids