Moving day is a very important day. It can often be extremely demanding and unpredictable. Make sure not to lose things you should leave unpacked out of your sight. It is better to be ready in advance than to get into unpleasant situations. Before you hire moving companies DC area to help you with this job, make sure to be informed. Here is an article that can help shed some light on certain dilemmas. 
What are some of the things you should leave unpacked?
The last thing you want is to prepare everything for the move only to see later that you need something. Make sure you don't bury something you need in the bottom of the moving box. There are things that are absolutely necessary for everyday life, even during moving. Go through the list with us to make sure you don't need anything you've already packed.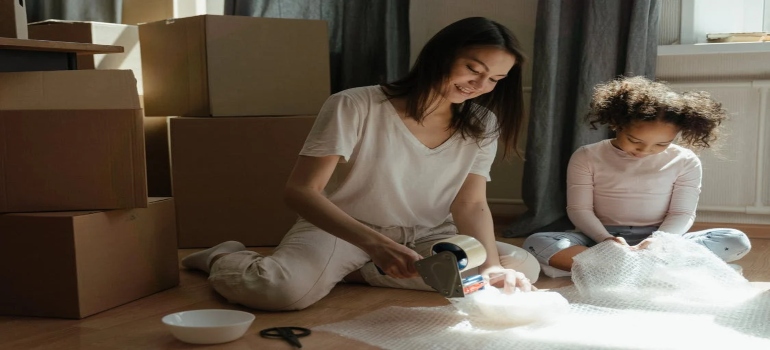 #Cleaning supplies
Amongst some of the things you should leave unpacked are definitely cleaning supplies. Chances are that when you arrive at your new home you will need cleaning supplies. The house or apartment you are moving into is probably not cleaned for a long time. Be prepared to face a lot of dust and dirty surfaces. Also, you will need to clean before you go. You never know what might pop up. So don't forget brooms, brushes, and cleaners.
#Medication
Medicines are something that has become part of everyday life. It is most often needed by older people but also children. Especially today, people take a lot of medicine and supplements. Since they are usually stored in smaller boxes, they are very easy to lose. Make sure you keep them in a travel bag or somewhere where you can easily access them. Do not skip a possible prescribed dose due to relocation. Prepare in advance.
#Food
Something you definitely want to avoid while moving is throwing away food. Make a list of what can be used from food and what is unnecessary. A few days before the move, create meals in such a way that you eat as much food as possible. Be sure to pack something to take away. If possible, donate unnecessary food to a nearby orphanage.
#Toilet essentials
This is perhaps the most obvious thing of all. Things like soap, deodorant, and toilet paper are an inevitable part of everyday life. The last thing you want is to come to your new home and realize that you are missing something like this. Take a special bag and keep all the necessities of that type there.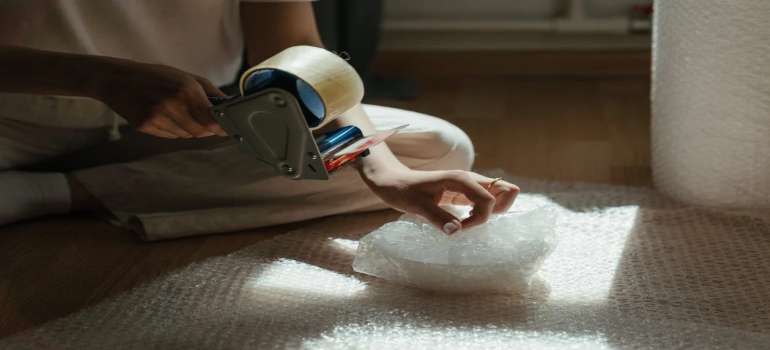 #Toys and other items for kids
As much as the chaotic job of moving has negatively affected you, remember that it is even harder for your children. If you have children, know that a lot of things change in their lives because of this move, just like in yours. Make sure you make their move as easy as possible. Don't forget to pack your kids' favorite plush toys or Lego bricks. In this way, you will make your job easier. You can continue to do the work with residential movers Washington DC  without any worries. If they are happy and comfortable, they will bother you less while you are busy with a huge job around moving.
#Food and toys for the pet
People may not be the only part of your move. Don't forget your pet if you have one. As incredible as it may sound to you, moving can have a bad effect on them as well. Make sure you leave everything they need unpacked. If you give them enough food and their toy, they will be busy enough not to bother you as you move. Also, it might be a good idea to consider leaving them at a pet daycare center. As crazy as this may sound, it will help you a lot while doing the work around the organization and will relieve them of the stress of moving.
How to prepare for the move properly?
As you are thinking about the things you should leave unpacked and how to organize all of them, you don't want other problems that are caused by a lack of good organization to come in your way. Here are a few tips that may help you go through all of this much easier.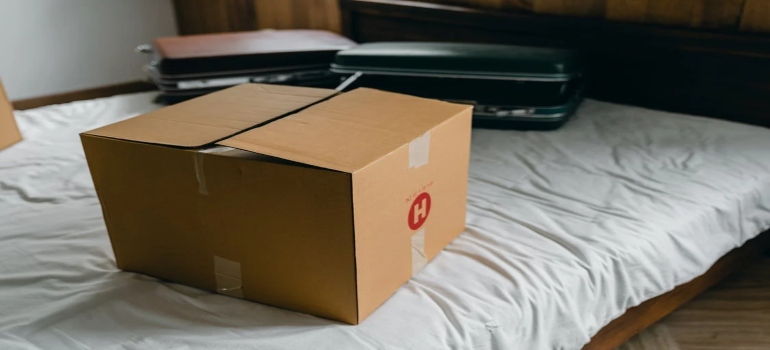 #Packing:
There is no need to take out the piles of things you have and pack them all individually in boxes. Use the furniture you have as well as the suitcases. Pack as many clothes or heavy items as possible in suitcases. Since they have wheels, you will find it easier to carry things in them. Also, if you move the whole closet, pack as many things as possible and take them with you.
Don't move on your own. Many people think that this saves money, but that is not true. It's way better to hire movers DC  to do the job for you. That way you can use your time for something else. Leave the carrying of heavy furniture and organization to professionals. They have more experience. Get things done faster and more efficiently. That way everything will go with less stress.
Purge unnecessary belongings. We often look at things around the house every day that we don't need but are too lazy to throw them away. Moving is a unique opportunity to get rid of unnecessary things. Anything you don't wear or don't use every day should be discarded. Organize your new home by bringing novelty into your life completely.
#Unpacking:
When you arrive at your new home, don't delay unpacking. The sooner you take that unavoidable job off the list, the better you will feel. Start with the most important parts of the house and the most important belongings, and then slowly progress to decorations and other trivial things.
Summary
The process of moving doesn't necessarily have to be stressful. Make a list of things you should leave unpacked and follow it as you go forth. That way you will make sure that nothing gets overlooked.