Relocations to Maryland are worth the effort once you know what to expect. Besides an above the national average living standard, Maryland offers a wide variety of outdoor options, dining experiences, and cultural scenes. Before you start packing for the move, feel free to contact us at A2B Moving and Storage for premium services and a top-notch moving experience. From organization to post-move unpacking, our crew will be at your disposal! Remember that every fresh start begins with a professional moving team that will handle even the most tedious moving tasks for you. Furthermore, your post-move period will go much easier especially if you are moving just before the holidays. That is why we prepared this short yet helpful guide to MD Christmas getaways where the holidays become cozy and memorable experiences.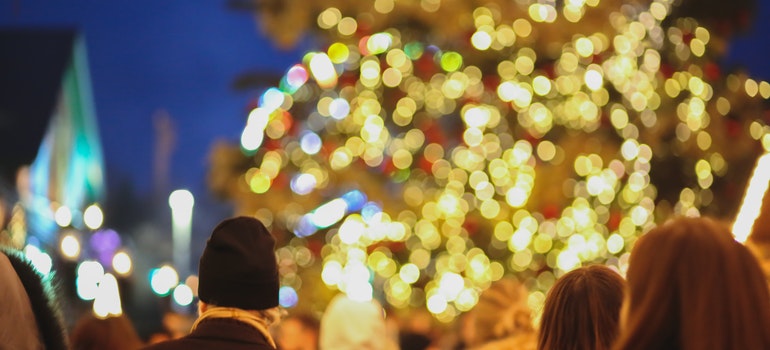 Choose among the best MD Christmas getaways
Family Christmas time is perfect when spent at some of the most desirable towns in Maryland. They seem so cozy during winter that many families that come there feel at home. Fortunately, Maryland doesn't lack snow, therefore a full winter experience is what you can expect. If you are with kids, then rest assured they will have the best winter holiday ever! However, if you have a relocation on your schedule before the Christmas holidays, then make sure to organize everything ahead. Take time to browse some of the most professional movers Maryland has on offer. Choose the company that holds all the necessary licenses and also offers insurance options to its customers.
Moving during cold winter days is not a joke. Only trustworthy and capable movers should bear responsibility for your relocation. Also, remember that some local movers MD may not be available around the holidays season. While there are still the companies out there ready to carry out your move, fraudulent movers are looking forward to taking advantage of the situation. Avoid any company that doesn't hold the licenses, nor offer a commitment-free moving quote.
Gaithersburg Winter Lights Festival will leave you speechless
Another winter season is around the corner, which means another Winter Lights Festival is taking place in Gaithersburg. Wondrous light decor and display will add a magical touch to the warm and friendly Christmas vibe of Gaithersburg. The festival gathers visitors from all over the country, as well as newcomers searching for a cozier place of residence, away from loud city noise and crowd. In case you find this city as your next moving destination, research some of the most trusted movers Gaithersburg MD has, and schedule your moving date!
St. Michael's Christmas vibe will make you feel like you are in Santa's village
This cute and cozy small town is perfect for anyone who wants to live the Santa's tale. Apart from the regular Christmas street market, Christmas in St. Michael's is packed with events all the time. You can spend your time however you want – enjoy the Christmas entertainment or walk around while sipping on hot chocolate or homemade mulled wine.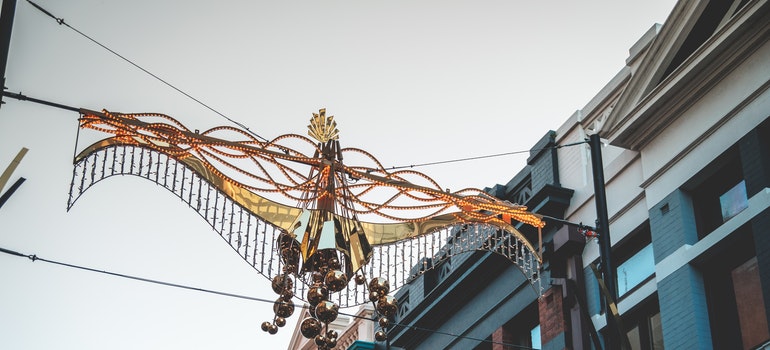 Don't miss out on Cambridge-Dorchester Christmas Parade
Once you arrive in Cambridge MD, you'll notice a unique and at the same time engaging Christmas vibe. The infamous Cambridge-Dorchester Christmas Parade is filled with joyful people wanting to spend their Christmas time in vibrant surroundings. The city's residents are warm and welcoming to the visitors.
A Christmas time in Frederick is a one of a kind experience
Frederick is the city where a warm and cozy Christmas aesthetic comes to life. The streets decorated with twinkling lights and lined up with antique shops will attract many curious visitors. It's a perfect place to buy unique and memorable Christmas gifts, and later stop by at a local coffee shop. From there you can enjoy a snowfall covering the streets while enjoying your coffee, hot chocolate, or tea.
National Harbor in Oxon Hill lights up everyone's mood during Christmas time
You probably heard of Oxon Hill as one of the top tourist places in Maryland. However, this peculiar place shows its true lights during vibrant Christmas time. The streets are filled with people looking forward to experiencing the unique holiday time Oxon Hill offers. There are plenty of things you (and your family) can do during Christmas in National Harbor.
 The capital city of Annapolis is one of the top Maryland Christmas getaways
If you are looking for a place that doesn't lack Christmas events, then pack your bags and head straight to Annapolis! Spectacular events such as the Annapolis Harbor boat take place in Annapolis, which leaves people speechless and amazed. If you need a short break, you can always continue to the Christmas market to get some homemade muffins or mulled wine. Also, you can spend your time in a local coffee shop before you proceed to another exciting Christmas event you'll definitely enjoy.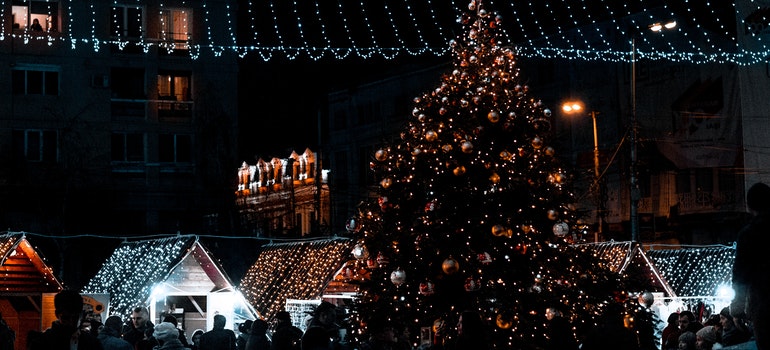 Get ready before your MD Christmas getaway
As much as you feel excited about an upcoming holiday season, there are several things you should pay attention to:
Keep in mind that the weather in Maryland isn't forgiving. Warm winter clothes are simply a must. You don't want to catch a cold that will hinder your Christmas joy.
Inform yourself about the forecast for the city you want to spend your Christmas in. Also, make sure the roads are safe for traveling. However, expect the possible crowds due to the influx of travelers.
Don't forget your medical kit with medications and vitamins to prevent catching a cold.
The best tip you can get is to enjoy your Christmas time. After you pick one of these MD Christmas getaways, all you have to do is pack your necessities and take a good mood with you. Christmas is all about a good time. It's even better when you spend it in some of these lovely cities that offer so much.