Cutting costs is not something new, especially to the relocation process. Because, in general, this process is quite expensive, it is no wonder that people always seek new ways to reduce these expenses.  Today, we share with you 7 efficient ways to cut Washington moving expenses. Furthermore, hiring and relying on professional movers, like A2B Moving and Storage will always have more upsides than downsides. Therefore, choosing not to hire professional movers will, in rare cases, prove worthy. Although you think you are saving a lot of money by not hiring them, you are actually depriving yourself of the luxury of having skilled workers with adequate equipment relocating your belongings. After all, the primary goal is to prolong and maintain the longevity of your items. You moving them all by yourself will lower the chances of them maintaining their condition. Nonetheless, allow us to elaborate.
7 ways you can efficiently cut Washington moving expenses
The moving budget is the first and foremost important thing to keep an eye on when moving. Namely, the moving budget can make or break your entire process. However, this does not mean that you should flaunt your money around and spend it without care. Instead, even if you do have enough money, you should always look for ways to cut the most expenses you can.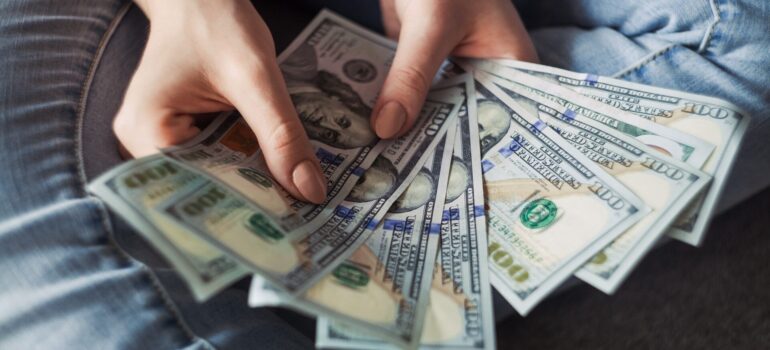 From hiring long-distance movers Washington DC to choosing which items to take with you, every decision you make matters. However, none of that would be possible without a proper plan to begin the process. Furthermore, the plan you make should not only serve as an insight into the process but as a guideline as well. It is one of the most efficient and easiest ways to always be one step ahead of the process.
#1 Decluttering
The best way to reduce the overall expenses of moving is to take fewer items with you. Decluttering your home should always be the first thing you resort to whenever you are moving. By separating the items you want to take, from the ones you do not, you directly impact the work you have to do, as well as the price of the relocation. Separate the items first and then start focusing on each group as you go. The items you do not want to take with you can be either sold, donated, or thrown away. What you should do with them should depend on the condition and functionality of the item.
#2 Try to obtain as many free moving supplies as you can
Talk to a friend or family member that moved recently and ask them if they can borrow any leftover moving supplies. Moreover, visit your local shops and stores and enquire about cardboard boxes. Many stores have a lot of cardboard boxes due to the products they receive. Most of the time, these boxes go to the recycling center or in the trash. Hence, your local markets will always give you the boxes, as they usually have no real use for them. More importantly, if you hire military movers, for example, this will lower the costs, as you will not have to purchase packing supplies from them.
#3 Cut Washington moving expenses by choosing when you move
Moving during the summer is a big no-no. Especially if you have a tight moving budget. Summer is known as the peak season. During this period movers have a lot of work and it is hard to both schedule them and pay them. This is because, during peak season, all relocation services are more expensive.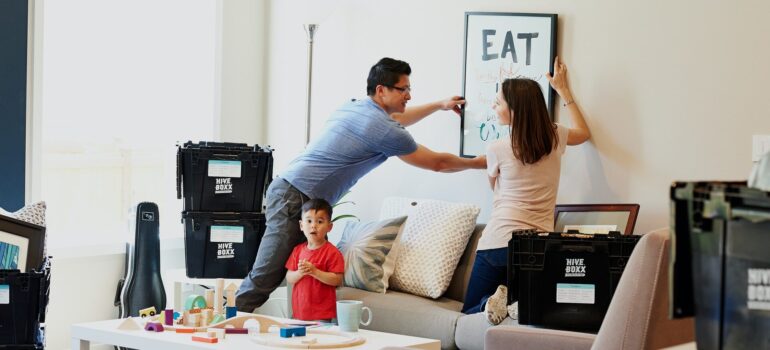 So, for instance, hiring furniture movers Washington DC, during the summer, will be a lot more expensive than hiring them during the winter, for example.
#4 Do not rush to hire the first movers you see
Instead, try to obtain as many moving quotes as you can. Later, use the moving quotes to compare the moving companies and draw the median line between the prices. This comparison will not only make it easier for you to choose which company to hire, but also help you understand if you are overpaying or underpaying them. Give yourself time to think about the decision, so you can be sure that you made the right one. A smart choice in movers can definitely lower your moving expenses.
#5 Instead of choosing packing services, pack the items yourself
Time is very important when moving. If you have time, you will easily be able to tackle every issue that might arise. In the same sense, if you have time, you should always opt to pack yourself, instead of hiring packing services. Packing is the most time-consuming part of the process, so make sure that you have enough of it. Luckily, this process will not drain your finances, but your time. However, hiring moving companies Washington DC to pack you will impose higher expenses.
#6 Devote attention to how you pack your valuable items if you want to cut Washington moving expenses
The items that are valuable to you, financially mostly, will require the most attention when packing. Logically, if those items break, you will have a lot more expenses and suffer a lot more stress than usual. This is exactly what you want to avoid when moving.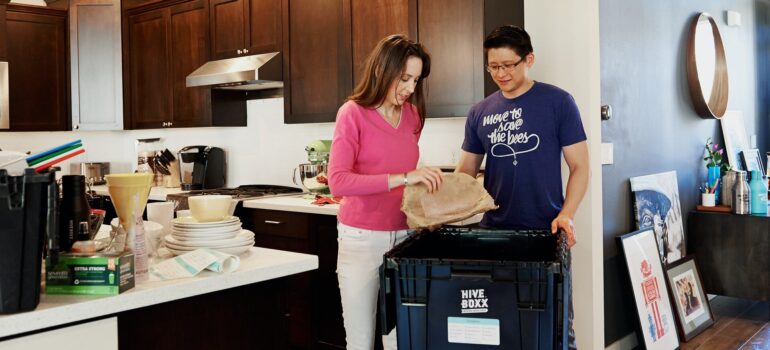 If you do a good job in protecting these items, residential movers Washington DC will be able to handle them without imposing high risks for the well-being of those items.
Wrap them individually
Make sure to fill in the gaps between the items inside the box
Use packing tape to secure that the item remains safe
Label the boxes as you complete
#7 Organize a sale for the items you do not move
Finally, instead of finding a way to cut Washington moving expenses, this step will help you increase your budget. All of the items you do not need can be sold via the internet, or even by organizing a yard/garage sale. Selling these items will increase your overall budget and lower the costs of the move. Therefore, this is a two-in-one method that will help you grasp your finances when moving a lot better.