Moving your belongings to another city is rarely an easy task. Whether you are planning a move to New York City, or relocating your office to Boston, there are quite a few things that you need to think through in order to successfully organize the move. Moving specific things such as a piano or a hot tub, that are large and bulky is not something that you should do alone, and it is for the best that you hire a professional moving company such as A2B Moving and Storage to assist you. That on its own is, of course, not enough. Here are the things that you need to do to safely move your piano to Washington DC. 
How to prepare it for moving?
Pianos are expensive, precious, and bulky items, but they are also very delicate. That is why it is important to protect them as much as possible. 
The keyboard

is the first part of the piano that you should handle. The keys are fragile, and they really need to be protected. If possible, the easiest way to protect the keyboard is to simply close it and lock the lid. With some pianos, that may not be possible. In this case, you should make sure that you close the lid properly once you start wrapping the piano. That way the wrapping paper (or the alternative that you are using is going to keep it safely closed). Just remember not to use the tape to keep it like that. Tape will damage the wooden surface, and you definitely do not want that. 

Wrap the piano

– Once you have secured the keyboard, it is time to secure the entire piano. You need to create padding around the piano that will absorb the potential pressure from the outside. For this you can use blankets, or something similar. You will also have to make sure that you secure the corners of the piano. Edges and edge-like surfaces are the parts that, if damage does end up happening, usually get damaged first. So, use the packing tape for this, but remember to keep it away from directly touching the surface. 
If you are moving it on your own, ask for help 
It is practically impossible to move a piano on your own. Even when there are three or four people present, this may not be possible. So, if you want to do safely move your piano to Washington DC, you will need to ask your friends, family members, or neighbors for help. You will need strong heavy-duty straps and a furniture dolly. Four people are the minimum needed to pull this off. Each of you covers one corner of the piano. You place the straps under the piano's bottom, and then you can move it like that, so then put it on the furniture dolly. The piano should be the first thing that you put into a moving truck. It will also be the last thing you get out of it. Secure it right next to the wall separating the driver's cabin from the cargo space. Make sure that it cannot move at all and put extra padding just in case.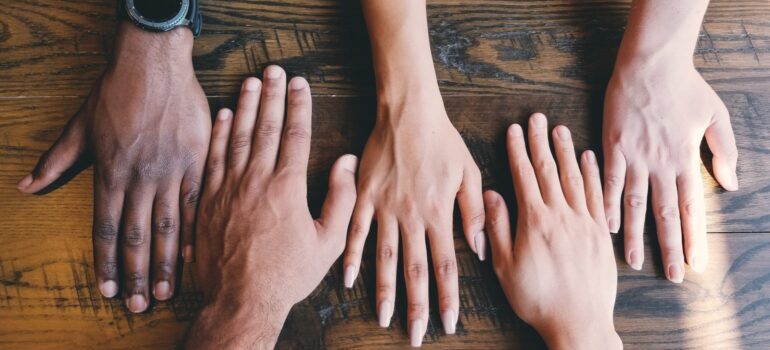 A professional moving company will safely move your piano to Washington DC
Hiring professional DC piano movers is the safest way to transport your piano to DC. Moving companies in general are indeed there for one reason, and one reason only – To help people such as yourself move their belongings from one place to another. Believe it or not, there are many people out there who downplay the importance of moving companies. Many say that they can move on their own. And they are, partially, right. It is indeed possible to plan and handle the move on one's own merits. But unless they are moving a few blocks away or down the street, things will inevitably get more complicated. 
There are simply so many things that can go wrong that the risk is just not worth it. The same is true when there is a piano to be moved. Are regular people capable of moving it on their own? Of course. Are the chances for damaging the piano significantly higher? Also yes. The professionals are called that way for a reason. If you want to safely move your piano to Washington DC, then hire professional furniture movers Washington DC, and worry not. Your piano will indeed arrive safely at the designated address. 
Just be quick about booking the movers
Since the summer is in full swing at the moment of writing this text, that means that the peak of the moving season is underway. This means that the moving companies are being booked left and right. Their schedules are almost completely full for weeks ahead. What you need to do is to choose a couple of moving day options that work for you.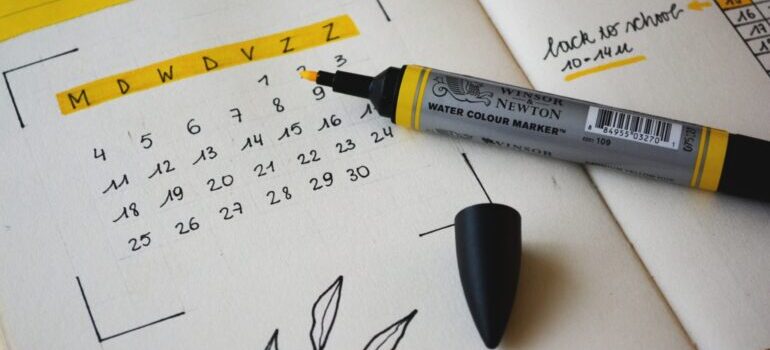 To do this, you will need to take into careful consideration the schedules of all the people that are involved in the move directly. If you are planning not just to move your piano to Washington DC, but rather you are moving also, then that includes yourself and everybody else who is moving with you, as well as your (potential) current job and your (potential) new job. Once you finish this, you can call the movers and book them for the first possible date.
Get the moving insurance
Getting moving insurance is definitely one of the most important things you need during a move. It is especially important to get when you have such delicate, priceless belongings. Talk with your movers about this. They may have an offer for you, or they may know where you can get the best deal. In any case, get the moving insurance just to be on the safe side.