Something you should definitely avoid is underestimating a local move. Just because you will not be crossing great distances does not mean that your moving process will be less complex. So, avoid thinking about relocating on your own because the chances are that you will lose your nerves as well as a lot of money. Instead, put your trust in A2B Moving and Storage and let professionals make your relocation a positive process. Of course, you should also be aware of the fact that there are many more reasons for hiring a reputable moving company. In order to learn some of them, we are going to list 7 reasons to hire professionals for your local move in Washington DC.
First of all, you are going to save a lot of time
Having a professional by your side during this kind of process saves a great deal of time. They know what they are doing and they know in what way to complete a certain task. Even if something goes in the wrong direction, you will know that they will find the best possible solution.
They will surely not waste a minute of your time, quite the contrary. So, feel free to put your trust in the most reliable local movers Washington DC has to offer. You can be sure that they are going to do the job properly and thoroughly.
Low stress level is another reason to hire professionals for your local move in Washington DC
If you are thinking about relocating on your own, you need to bear in mind what will be expected of you. First of all, you will have to plan your entire moving process in great detail. This means that you will have to make a moving checklist beforehand and start completing the tasks on time. No delays will be possible of course. However, if you decide to hire the most reputable residential movers Washington DC offers, this will not be the case. They will do this on your behalf and you will go through the moving process stress-freely.
Premium-quality packing services will be at your disposal
Since the packing part is usually tiring and overwhelming, it will be possible for you to avoid it. Your moving company is going to do it on your behalf. Their professional packers are going to bring the necessary packing supplies and they are not going to stop until each and every item is packed. Do not worry even when bulky or sensitive items are in question. They are going to take great care of your china as well as for your piano. The most professional DC piano movers are going to deliver your piano to your new home without a scratch.
You will actually be saving money
One more reason why you should hire professionals for your local move in Washington DC is to save money. Yes, it does sound strange because it seems like this is a more expensive option. However, just think about what would happen if you were relocating on your own and you broke some valuable items of yours?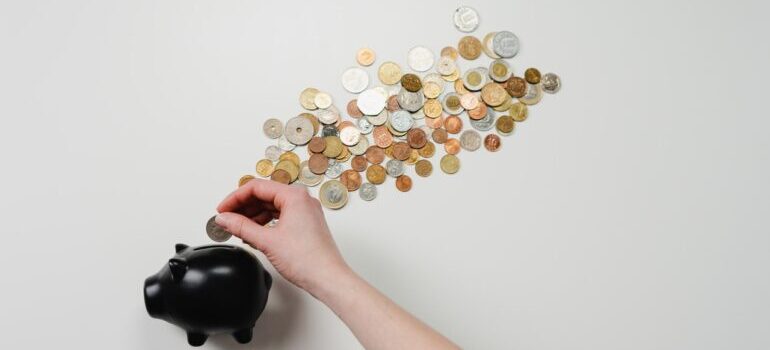 No one would give you a refund for that and you will have to buy new items by yourself. Plus, you may pay for packing supplies way more than necessary. As you can see, this option will save you a lot of money.
Moving companies can help their clients with different types of relocation
It does not matter what kind of relocation you will be going through- you will surely find a professional mover that can help you. Of course, a great majority of them provides their clients with residential and commercial moving services. However, there are also movers who can help you with senior relocation, student relocation, etc. As a matter of fact, you can find military movers that can make your upcoming relocation a breeze. So, start with the preparations on time and you will have nothing to worry about.
Your belongings are going to be in safe hands
Experience is not something professional movers lack. Quite the contrary- they have gained a lot of it. This means that you will not have to worry about whether your items will remain in perfect condition or not. You will know that, once you start unpacking your boxes, your belongings will be undamaged. This is quite important when planning this kind of endeavor.
The moving process is not going to be overwhelming
What is very important during your relocation is to preserve your peace of mind. A way in which you can achieve this goal is by putting your trust in a professional mover. You will have a stress-free move because you will know that the entire process will end in a positive way.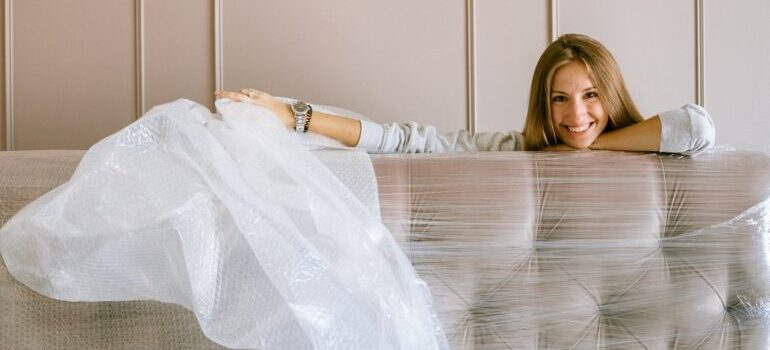 Should any problem appear, you can count on your mover to solve it. Of course, they are experienced and they know precisely what to do in a certain situation.
These are the most important reasons why you should hire professionals for your local move in Washington DC. Take each of them into consideration and you will think further about whether you should hire a mover or not. Your moving process will be organized in detail and, even though it is a complex process, it will seem like it is simple. So, embark on a new and exciting chapter of your life and your moving experience will be more than positive. Inform your movers about all of the details of your relocation and they will make a moving plan according to that.