In theory, moving seems very simple, you pack your things, put them in the car, drive them to a new address, that's it. In practice, relocations are a very complex and demanding process. The main drawback is experience. For that reason, people who move hire relocation agencies. They want to avoid complications and transfer all responsibility to the agency, in this way. There are a large number of moving companies that differ in price for the same service, which depends on the level of professionalism, one of the most reliable is A2B Moving and Storage DC . That is where people most often make mistakes, they need to pay attention to the risks of hiring cheap movers for your Washington relocation.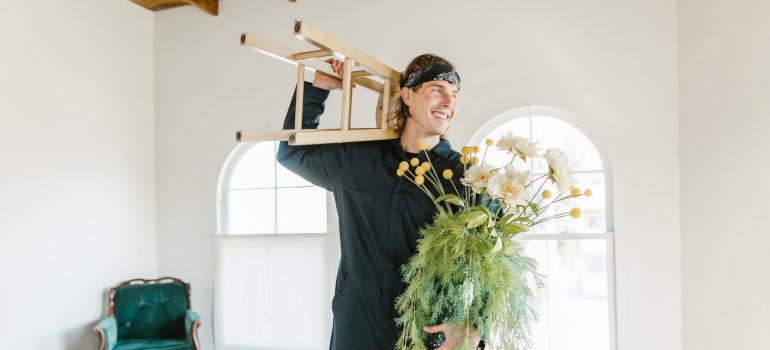 Hiring cheap movers – Is this a good idea?
Moving companies Washington DC charge for their services in different ways, so if you contact several movers for the same job, you can get completely different offers. The price difference is what people usually pay the most attention to. Cheap movers are mostly new to the market, looking for their place in the business world and offering the lowest price for people to choose them. Such companies don't have many employees, they are usually family businesses, so they usually take longer to do their job than with more expensive moving companies. Cheap movers have smaller transport vehicles, don't have enough people with experience, don't have proper boxes for packing things, and often encounter unexpected problems during moving. On the other hand, if you want to save money and aren't in a hurry, cheap companies can be the right choice for your move.
Risks of hiring cheap movers for your Washington relocation
If you opt for a cheap moving company, you must have a lot of patience and it would be best to leave on time, because some unforeseen problems may occur during the move. The problems that most often arise when choosing a cheap moving company are as follows:
 The agency may have trouble finding the address from which you want to move out
Non-arrival at the agreed time
The problem can occur when packing your things, due to lack of proper packing boxes, lack of the number of people needed to do the job, etc.
Insufficiently large means of transport is also one of the problems, so if you carry furniture with you, it would be best to hire suitable furniture movers Washington DC
Damage to furniture during transport
Loss of your personal belongings
Theft
Non-compliance with the agreement
Problem finding the address you want to move to
They don't make contracts with clients
Additional cash costs
Canceling your last minute moving
All these problems seem harmless, but their solution requires some time, so our advice is to start moving in time to save yourself unnecessary stress. A cheap moving company generally doesn't provide insurance, so you cannot claim damages when your items are damaged. And that's one of the problems you need to address.
Different types of movers for your Washington relocation
Nowadays, in big cities like Washington, there are different types of relocation agencies with different types of services. Some moving agencies only offer furniture transport, while many transport agencies also offer packing of your personal belongings. One professionally licensed moving company offers packing of your personal belongings, transport of furniture to a new location. And they also offer the possibility of storing your belongings in their storage units if you don't have space in a new apartment.
Such a company has its boxes for moving and all consumables that protect the furniture from potential damage. They have trusted workers who will not harm their clients. In such agencies, there is a possibility of hiring Washington DC hourly movers. In order for a moving company to be the right and best choice for you. Always choose a professionally licensed agency with all services including packing the client's personal belongings, transportation, and having insurance during the relocation process.
The difference between a more expensive and a cheaper moving company is in the services. It would be more economical for you to rent a cheaper company, but that carries the risks already mentioned. For that reason, our advice is to hire a more expensive company, because you can completely rely on the movers and security of a professional moving company. This way you will avoid any additional financial costs that are possible with cheaper companies. By choosing an agency like this, you will make your relocation process easier, more successful and you will be satisfied.
Relocation to Washington
Relocation to Washington, as the capital of the United States, is important as a cultural, educational, and business center, and as such attracts people from all over the world. This is the city with the lowest unemployment rate, which would mean that regardless of gender, age or nationality, you can always express your full potential because there is work for everyone. If you decide to move to this city residential movers Washington DC will help you with that. Relocation in Washington is a great idea, both because of business opportunities, and it's also of great importance for studying.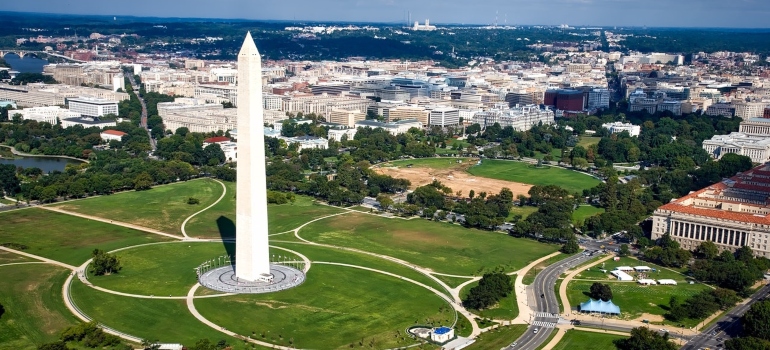 Choosing a place to live is one of the key things to getting used to living conditions in Washington. But you need to pay attention to the possible risks of hiring cheap movers for your Washington relocation. It would be best to have everything you need close to your apartment so, that you have more free time. Also, there are famous places in Washington that attract a large number of tourists: the White House, the Washington Monument, the Smithsonian. Institution, the National Mall, the National Zoo, etc. You can find a lot of things to do in your free time in Washington.