When you are looking to relocate, there are some standards that a city must fulfill. For example, if you love spending time in nature, you will do your best to find a place that can make this possible. Do not worry – with our help, you are going to find some of the best cities in MD for nature lovers. And A2B Moving and Storage is going to help you relocate to one of those cities. Of course, we are going to suggest places that will secure a steady job, and that also have a good schooling system for your kids. Those are all the important factors that you need to consider when looking for your new home. And if it is surrounded by nature or it is near to your city, that is a big plus.
Top cities in MD for nature lovers
If it happens that you are thinking about relocating to Maryland, you should know what to expect. With this in mind, we are going to suggest relocating to some of the cities that have amazing nature. Here are the top 7 cities that will make you consider moving there:
Baltimore,
Oakland,
Bethesda,
Assateague Island,
Ellicott City,
Gaithersburg,
Frederick
Relocating to Baltimore is certainly a good idea
Baltimore is one of the top cities in MD for nature lovers – You are just an hour's drive away from the most beautiful nature scenes that will amaze you. Patapsco Valley State Park is filled with waterfalls, swinging bridges, ruins, camping spots, and more at this Maryland gem. The Billy Goat Trail will give you stunning views of the Potomac River.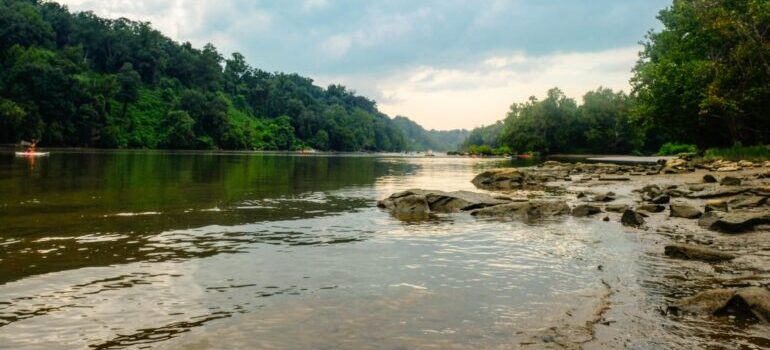 And also Hike Section A if you are feeling particularly adventurous. Crystal Grottoes Caverns has amazing natural formations per square foot. It is really breathtaking. In addition to this, you can also count on a Baltimore inner harbor sail. This is quite an exciting experience that you are going to remember vividly.
You should also think about moving to Oakland
Near this city, you will also find amazing nature scenery. Swallow Falls State Park is simply gorgeous. And it has a nice hiking route that is around 1.25 miles in length. In addition to this, there is the stunning McKee-Beshers Wildlife Management Area, where you will find 30 acres of sunflowers from early until mid-July. Another attraction you will probably visit often is Deep Creek Lake – Maryland's largest lake. It is perfect for enjoying the day with your family. So, if you like the opportunities that Oakland can give you, think no further. Get in touch with some of the finest local movers in MD and you will enjoy this beautiful nature before you know it.
Another great city you should take into consideration is Bethesda
There are some great places around this city if you are a nature lover. If you enjoy the smell of lavender, then Soleado Lavender Farm is the place for you to visit. Just relax and enjoy the scenery. McCrillis Gardens is another place you should visit if you relocate here.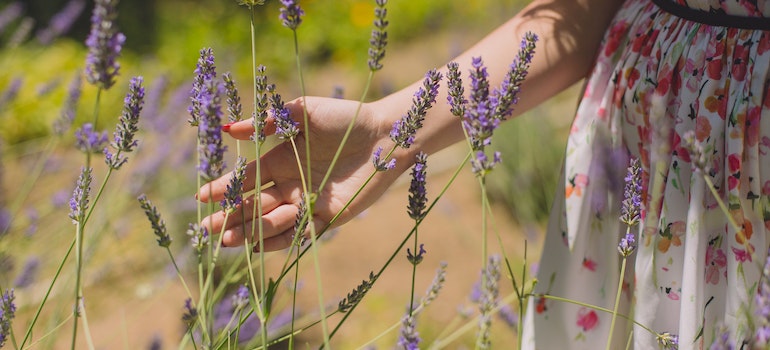 The best time to visit it is either spring or autumn because, at those points, you will get to enjoy a wide variety of colors. If it happens that you have children, feel free to go to Cabin John Regional Park. This is a great place for them and you can be sure that they are going to love it. Movers Bethesda MD are going to help you with your belongings when relocating.
You should either relocate or, at least, visit Assateague Island
Assateague Island is quite different and specific for a number of reasons. Once you set foot on it, you are going to feel its vibe and you are surely not going to stay immune. One of the first things you will get to see are wild horses. You will have a chance to enjoy their beauty from a distance. In this way, you will help them remain on this island. In order to properly explore the island, you should go kayaking. This is a unique experience and you are going to enjoy it. In case you like camping, you will get to use this chance on Assateague Island. Of course, there are many more activities you can participate in. This is certainly one of the healthiest places in Maryland. Make sure you visit the others as well.
Ellicott City should also be on your list of cities in MD for nature lovers
Ellicott City, as well as, the entire Howard County has a lot to offer. This county can offer a great number of unique attractions since it is a perfect combination of big-city excitement and tranquil, serene views. For example, you should definitely visit Patapsco Valley State Park. It is quite big – the park covers parts of this and Baltimore County.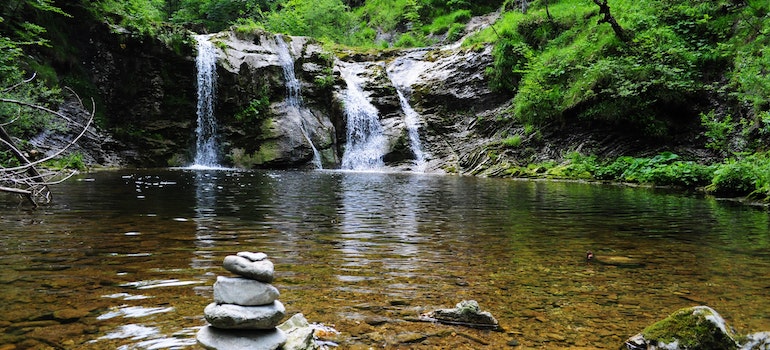 Considering the fact that it is diverse, you will have a chance to see waterfalls, ruins, swinging bridges, camping spots, etc. In addition to this, you should also visit Alpha Ridge Park. If it happens that you have children, take them to the Robinson Nature Center. Feel free to plan what to see and where to go first. If you are moving from Virginia to Maryland, your movers will be there to help you.
Gaithersburg is one of the cities in MD for nature lovers
If you would like to relocate to a smaller city and spend your days in peace, think about moving to Gaithersburg. One of the first places you will probably visit is Inspiration Lake. It is not too big, but it is beautiful. In case you like picnics, you are going to love coming here when the weather is nice. Also, you will probably visit Patuxent River State Park. It is great for walking and hiking, especially when you know that it is not crowded and that you can enjoy nature in peace. In case this sounds exactly how you imagine your new hometown, just contact one of the finest moving companies Gaithersburg MD offers. They will help you reach your new home in no time and with no great effort.
Relocating to Frederick is another option that you have
This is yet another smaller city that has quite a lot to offer. Since you are a person who likes spending a lot of time outdoors, moving to Frederick will probably be your best option. This is not a big city and it is going to bring you peace of mind. While you are enjoying living in Frederick, feel free to visit some historic sites.
For example, start from Historic Downtown and then go to Schifferstadt Architectural Museum. When you finish visiting them, head to Caroll Creek Linear Park or Baker Park. In case this kind of life suits you, wait no longer. One of the most reputable moving companies Frederick MD offers is going to help you relocate here.
Maryland is said to be America in miniature
The main reason for this is that this is a state that has great variations in topography and culture. So, if you like to experience a little bit of everything, this is the perfect state for you. You will get to enjoy visiting amusement parks, beaches, mountains, historical sites, etc. This means that no matter where you decide to relocate, you are not going to make a mistake. Since you like spending your time in nature, you will not find it hard to go to a different part of the state and see what should be seen.
Check for the right movers
As soon as you find your new home, you should start preparing for the relocation. You want to check out residential movers Washington DC has. So you can prepare for the trip and leave the rest to them. You might consider checking several moving companies. So you can compare the prices and services and later make a decision.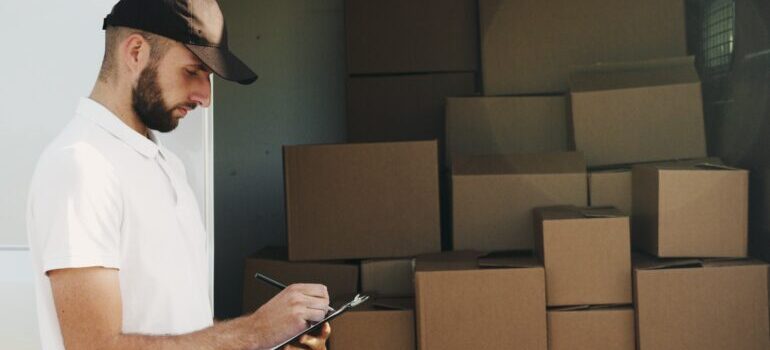 As soon as you find your reliable movers, it is time to pack your belongings. Try to first sort them out, so you can have a clear understanding of what items are going with you. For the other unwanted things, you might want to donate them to a charity organization or give them away to your family and friends. You might even sell them online if they are in good condition. The moving company will then do the rest as soon as you pack your things.
Maryland is a state that is known for its astonishing nature. There are some mind-blowing nature spots, that will make you really enjoy the whole day out with your family. You can then hire movers Maryland residents recommend. So they will make sure your belongings do not get damaged during transportation. There are many cities in MD for nature lovers which will really take your breath away and amaze you with their nature. You just have to pick the city that will fulfill your expectations and needs. Most of the outdoor activities are within an hour's drive away for you and your family to enjoy the whole day outdoors and prepare for the busy week that will be in front of you.