Calculating interstate moving costs can be quite overwhelming. There are a lot of things that you need to do. From organizing and planning the move to the actual relocation. And that's why staying on top of everything can be quite daunting. Especially so, when you take into consideration the moving costs that can rake up quite easily. However, it doesn't need to be like that.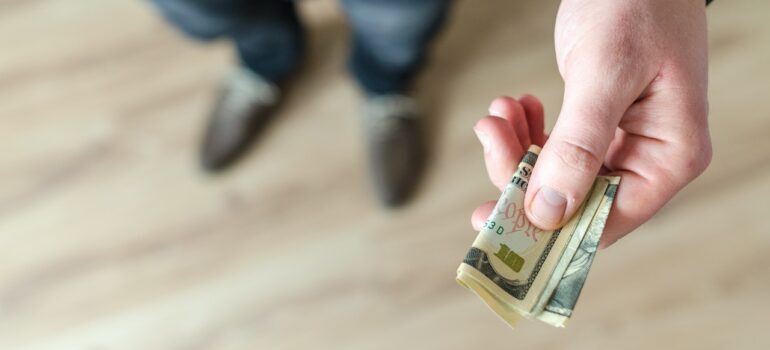 Today, moving and storage Alexandria VA are going to show you how to calculate your moving costs. So that you can move more efficiently, smarter, and with purpose. There truly isn't anything better when you know exactly what to expect, and when everything is going according to plan. And while it might sound like something out of a dream, we assure you that it's not. Let us show you how.
Calculating interstate moving costs
Calculating moving costs is a multi-faceted process. There are a lot of moving cogs and parts that you need to take into consideration. From planning and creating your moving budget, to actually learning all about what different types of moving costs exist. The moving industry is buzzing with different terms such as binding and non-binding moving estimates. The key is not to know what each of these means, but rather which types of moving quotes do you need. And that requires patience, discipline, and planning. So, without further adieu, let's get you started on your journey on calculating your interstate moving costs, and how to set you up with the most affordable ones.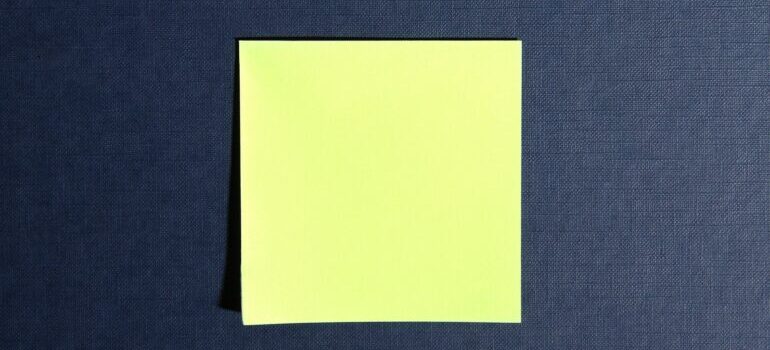 1. Plan
The right step in any direction, whatever you might be doing is to actually have a plan. A wise man once said that failing to plan is planning to fail. That's why we think that the key to any stress-free relocation (and an affordable one at that) is to have a solid plan. So, grab your pen and paper and ask yourself the following questions:
When am I moving?
How am I moving?
What am I moving?
Why am I moving?
While these might seem like simple questions they are crucial to developing a solid well-rounded plan.
Why create a plan?
By answering these questions you'll be able to create a plan – a birds-eye-view so to say, of your entire relocation. We cannot stress this enough, but this is of tantamount importance to every move. So, do your due diligence and make sure you have a proper plan before you start creating your moving budget. After all, if you don't know what you are planning for, you can hardly know how much you are going to need to pay it for. Right?
2. Create a moving budget
Before you go ahead and decide the question of whether or not you are going to hire interstate movers VA there are a couple of things you must do first. And with that in mind, firstly we recommend that you actually create a moving budget. This, as well as the planning we mentioned above, is a step most people often skip. However, we highly advise against doing that. While creating a moving budget might seem like a boring and tiresome little "thing" you have to add to your to-do list, it's actually key to knowing how to calculate your interstate move. So, make sure that you create a moving budget according to your plan.
3. Get moving quotes
Let's say you want to move from Maryland. Then the first question on your mind should be how to find reliable moving companies Maryland, right? And that task in-and-of-itself might seem daunting. For example, a simple web search for those keywords you get over 54,900,000 results!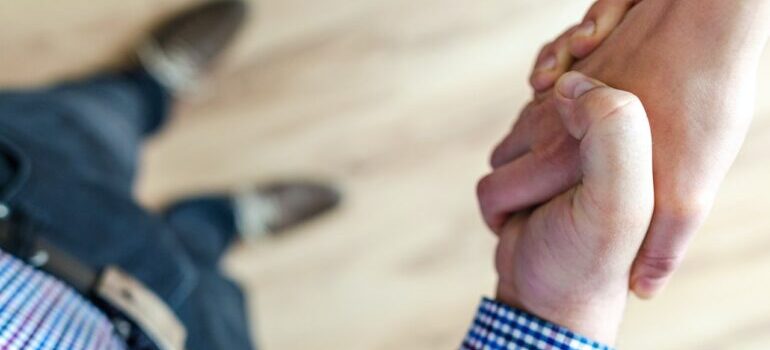 However, don't fret. Finding a reliable moving company is a relatively simple task. You should:
Check online reviews. If you are unsure whether or not you can trust a moving company you can always check their online reviews. However, given the fact that there are a lot of fake online moving reviews out there, we recommend that you take whatever you read there with a grain of salt.
Ask friends. If you know friends who've recently relocated, ask them for moving company suggestions. Word of mouth can truly be the easiest way to cut through all the wheat and chaff and find the moving company that you can trust.
Verify with BBB. However, however you finally do decide to find a moving company, we always recommend that you check with the Better Business Bureau. This is a non-profit organization founded in 1912 with the goal of a

dvancing marketplace trust.
After you've found the best movers Alexandria VA that you like, it's time to give them a call and get your moving quote.
Calculating interstate moving costs: moving quotes
After you've found a moving company that you like it's time to phone them and ask for moving quotes. However, be wary. Depending on the moving company some will offer binding, while others nonbinding moving estimates. These are not the same thing! There's a difference between a binding and a non-binding moving estimate. A binding estimate means that the moving company will give you a quote which they are bound by. Whatever the number of items you carry, they will always charge you the same quote. The same cannot be said for non-binding moving estimates. The non-binding moving estimates are actually a rough estimate of what the cost of your move will be. However, the final charge of the move will be presented to you only once the relocation is done.