Most people do not move very often. Hence, underestimating the importance of the relocation process can lead to some serious consequences in near future. However, most of us moved at least once in our lifetime, or they are going to. It is during this period that we truly understand how difficult the moving process can really be. That is if we do not plan it properly. Even hiring professional movers, like A2B Moving and Storage will require us to fully control the moving process. After all, movers can only do as much. Luckily, today we share what you need to do a week before your Washington move and what it should look like. Furthermore, we are going to discuss a little bit about what you need to do to make your relocation process run smooth. The last week before moving is the key to knowing where this process is going.
What you should accomplish and what to do the week before your Washington move
Formally known as the District of Columbia, the city of Washington D.C is the capital seat of the United States of America. This city located on the east bank of the Potomac River is the world political capital as well. There are 131 neighborhoods that home 670.050 people. According to the 2017 studies, roughly 25% of the city population is employed in the federal government agency.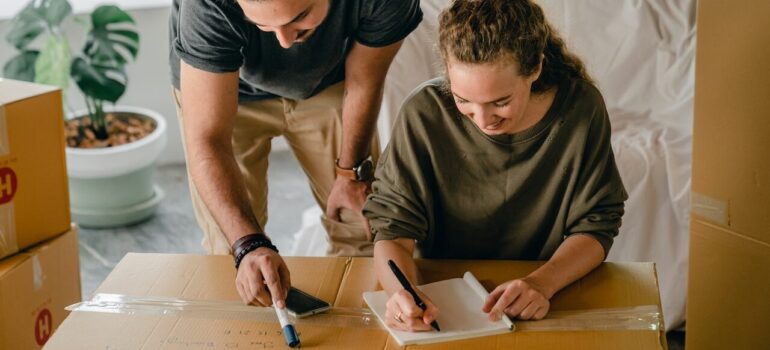 Nonetheless, the city has a very diverse economy, with a focus on professional and business service jobs. D.C is also the center of culture, history, arts, and sports. This urban city is one of the most popular places for young professionals in America. Hence, moving to this city will require top-notch preparation, if you want to reap all of the benefits it has to offer as soon as you can. Now that we know something about the city, let us talk about relocation.
What should you have accomplished up until a week before the moving date?
Generally speaking, you can use the last week to pack your home. However, it should also be reserved for other things. Therefore, here is a list of things that you should complete before moving companies Washington DC arrive:
Decluttering your household
Packing the items that you will take with you
Separating the ones you will not take with you
Safely pack all of the fragile items and parts you disassemble
Organize the boxes you packed in order for loading
Of course, this is somewhat general. Because each household differs, as well as the items we own, this list will vary. In the end, what matters the most is that you complete the vast majority of the work you have. That way, you can spend your last week focusing on other, equally important, matters. Now, we are going to focus on the things you should be doing during the last week.
Visit your new home
Now, this one is optional. However, it is nonetheless important. If you opt to visit your new home one week before officially moving out, you will be able to plan things out once you arrive. Of course, this is something that will help you in the near future. Additionally, visiting your home a week before your Washington move will also allow you to clean things up and make everything ready for moving in.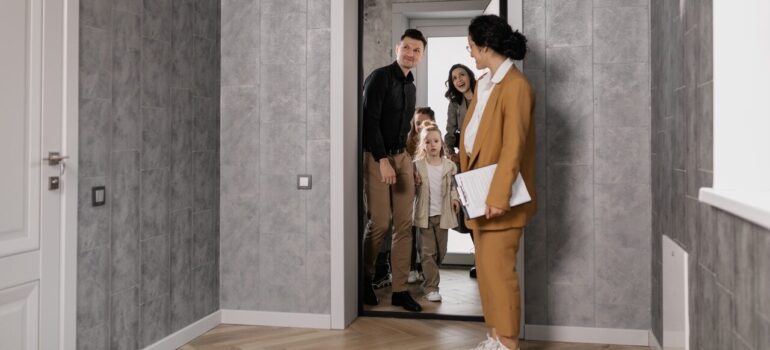 Although you might think this might take a day of your time, it can prove quite helpful. Of course, if you have a partner, you can always visit, while your partner deals with the rest of the relocation. Finally, if you decide to hire furniture movers Washington DC, for example, visiting your new home will help you plan the best, and most effective, way to bring the furniture in.
A week before your Washington move is a good time to cancel your utilities
By this time, you should have already noted your local utility providers about your leave. However, because this might require earlier notice, it is best that you visit your local utility providers and institutions and ask for their advice. Basically, during this period, you should cancel your cable, internet, water, electricity, and any other utility you have. Of course, you should not do this immediately because you still have a week left in your current home. Nonetheless, this is the period when you want to start completing these formal tasks. Later, when military movers arrive, you can focus solely on the relocation in front of you.
Packing the essentials bag and the first night box
The essentials bag, as well as the first night box, should contain all of the things you, and other that move with you, will require during the tip and the first night in your new home. It is best that you separate these items as you pack and leave them for the last day. Ultimately, these items should also be the ones you will use during your last week in your new home.
More importantly, these bags and boxes should not go with residential movers Washington DC, but with you. Namely, they should be in your car, nearby in case you need them. Things like spare clothes, snacks, water, entertainment, electrical devices, etc. should all be with you, instead of the moving truck.
Defrost and clean out your refrigerator
Finally, it is time to unplug your refrigerator and clean out any leftover foods or perishable goods that you have. Unfortunately, perishable goods are not something that most moving companies transport. During the last week before your Washington move, before long distance movers Washington DC arrive, you will also have to unplug all of the appliances you have left and clean the entire house. Nonetheless, make sure that you do a good job with the refrigerator, as well as with coming up with what to do with the leftover food.