"One man's trash is another man's treasure" – the quote that will sum up the article you are about the read the best. Namely, relocations are often a period when people tend to get rid of the majority of items from their households. This is mostly due to having a better organization or to lower the expenses of the move. However, the items we do not want do not necessarily need to end up in the trash can, do they? Instead, how about we talk about the locations at which you can donate unwanted items after moving to Washington? Contact A2B Moving and Storage to help you relocate, but do not throw away any of the items yet. We are going to talk about the importance of donations, why you should opt for them, and how they help you. Additionally, we are also going to discuss where to donate your items.
Why, how, and where to donate unwanted items after moving to Washington
Just because you no longer need some item from your household, that does not mean that you should throw it away. Especially if the item is in good, or functioning condition. On the other hand, you can always turn to sell these items if you please. However, selling items that would be of great use to someone else, while you are in no real need of additional funds, might seem selfish.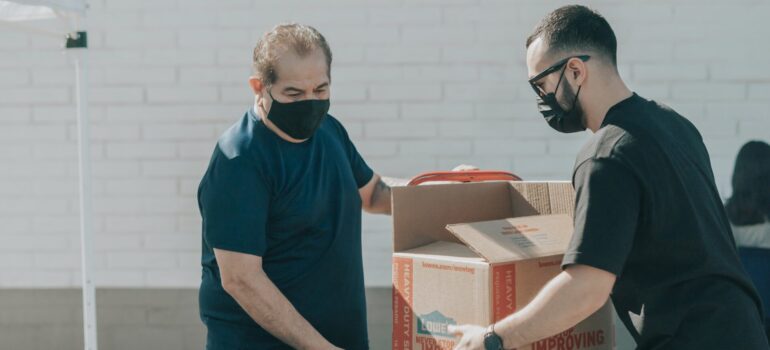 Donations are a great way for us to give back to the people in our community that needs them the most. Unfortunately, around 16.6% of the population in Washington D.C. is living below the poverty line. This means that every sixth or seventh person in the city struggles in some way. So, why not offer a helping hand to these people? Especially when we can!
Why should you avoid throwing your items away?
Discarding items might seem like the easiest thing to do. To be honest, it is the easiest thing to do. You find something that you do not like and simply discard it in the nearest trash bin. However, discarding items usually have more than one downside. For instance, one of the most dangerous consequences of throwing things out is the carbon footprint we create in our environment. So, instead of deciding to throw away that old couch you have, how about you contact furniture movers Washington D.C. and have them relocate it to the nearest donation center or your new home? Once you relocate your furniture to your new home, for example, you can decide to donate it to the donation centers that are near your new home. So, to avoid polluting and prevent someone from essential items, always opt for donating, if possible.
Decluttering/Donating is budget-friendly
Decluttering your home is the first step in the relocation process. Namely, it allows you to separate the items you want to take from the ones you do not want. Consequently, decluttering also reduces your relocation expenses when hiring residential movers Washington D.C. and lowers the labor needed to complete the process. But what to do with the items you declutter?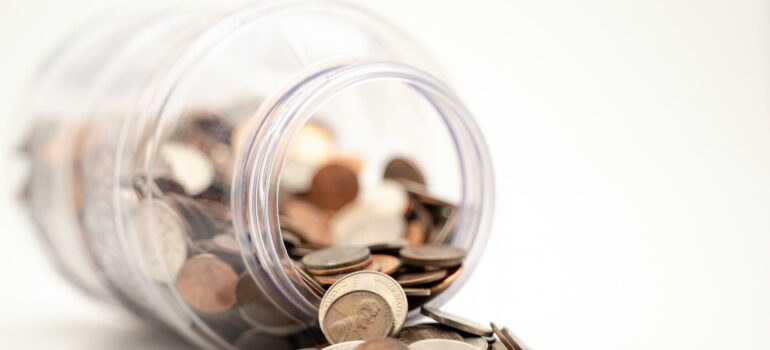 Decluttering can help you separate the items you want to donate. Later, you can donate unwanted items after moving to Washington. In retrospect, we have three common ways to get rid of the items we do not need:
Selling – Good to help the moving budget, only for items with intact condition
Donating – A morally right thing to do that helps others with items you do not need
Throwing away – The least helpful choice that should be used only when an item is in no good shape or function
Utilizing the storage unit before you donate unwanted items after moving to Washington
A storage unit will be your best friend during this period. Therefore, you should instruct your Washington DC movers to transport the items you want to donate into your newly rented storage unit. Renting a storage unit will allow you to gain that additional space that will accommodate the items you want to donate. Furthermore, this will prevent you from cluttering your old or new home with them. Later, you can simply visit the unit, grab what you want to donate, and carry it to the donation center of your desire. Ideally, you would want to separate the types of items you want to donate. This will make it easier for you to organize the unit and, ultimately, help you donate a certain type of item to a certain donation center.
Where to donate once you arrive?
As we were saying, nearly 17% of the population in Washington lives below the poverty line. Now, this, unfortunately, means that you will have a plethora of options when it comes to donating in the area. Some centers will take anything that might make someone's day more comfortable, while others accept donations of certain item types only.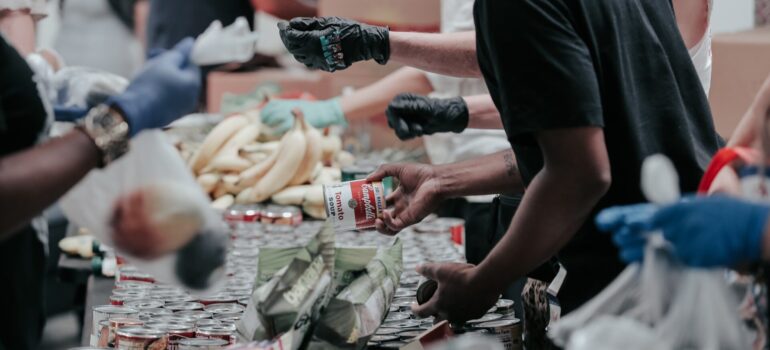 This is why we were telling you that it might be best to separate the items by their type before choosing to donate. So, after long-distance movers Washington D.C. do their job, you can donate your items to:
4 Paws Rescue Team – Anything that might help abandoned pets
A Woman's Choice – Maternity and baby clothes of any sort
Capital Area Food Bank – Any form of perishable goods are accepted
DC Coalition For The Homeless – Furniture and spare clothes are always welcome
Homestretch – Any household item will be of use
The list goes on
When we are talking about where to donate unwanted items after moving to Washington, we are mostly referring to the Washington D.C. area. Furthermore, in this area, you will find a plethora of different donation centers that have different needs. You can find centers for Jewish people, Catholic churches, animal shelters, mother/baby donation centers, and shelters, etc. Moreover, if you hire Washington D.C hourly movers, you will be able to save some money, as they charge by the hour. So, if you have any extra money, you can always find a donation center that will accept it. Some people are having really hard lives and anything we can do to help them will be highly appreciated.